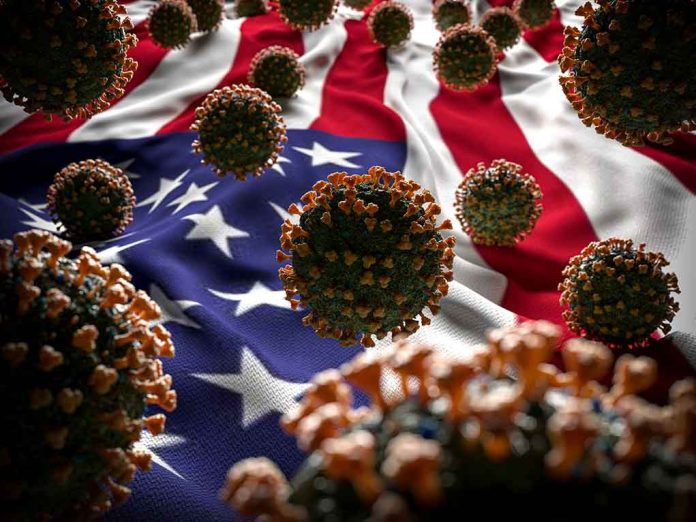 1 MILLION People Dead – A Tragic Record Has Been Set
(LibertySons.org) – It has been over two years since COVID-19 began infecting people all across the world. On May 12, President Joe Biden made a statement to recognize the death of the one-millionth American to the pandemic. The president reminded everyone that while health officials have relaxed restrictions, the virus is not gone.
Pres. Biden: "Today we mark a tragic milestone here in the United States: 1 million COVID deaths. One million empty chairs around the family dinner table. Each irreplaceable, irreplaceable losses." https://t.co/aAHwIti1dS pic.twitter.com/7Nkadc2VEP

— CBS News (@CBSNews) May 12, 2022
Biden's stark message included a sad thought of "one million empty chairs around the dinner table." He was alluding to the many families the virus has impacted since 2020. His words were a bleak look at how much the pandemic has changed the United States and the world. The president took the time to directly address those who have lost loved ones to the virus, saying he and his wife have them in their prayers. He also added that those the pandemic claimed will always remain with those who love them.
He went on to tell Americans it's crucial not to forget how ruthless COVID-19 can be. Biden explained that everyone must continue to practice health measures to stay safe and prevent the spread. The US leader also encouraged continued testing, vaccinations, and treatments.
The pandemic may be coming to an end, but it's still vital to remain vigilant and, as the president suggested, keep doing what we all must to stay as healthy as possible.
~Here's to Our Liberty!
Copyright 2022, LibertySons.org