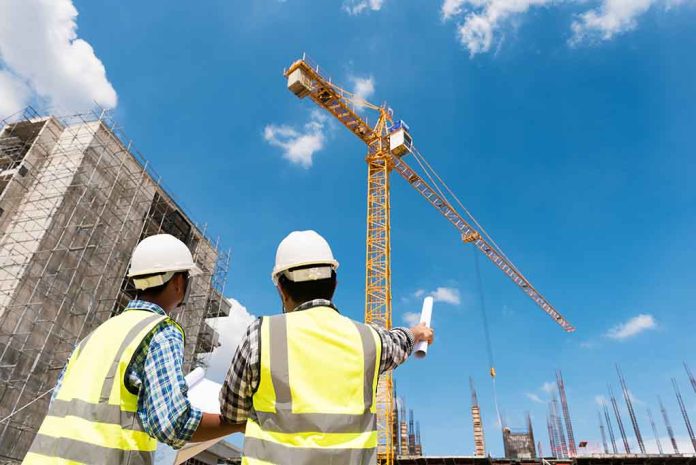 U.S. Hostage Saved – Details Pouring In!
The United States troop withdrawal from Afghanistan created concerns for citizens and allies remaining behind enemy lines. One of those people was Mark Frerichs, an engineer the Taliban took captive in 2020. After years of work, the Biden administration announced the Navy veteran was on his way home on September 19.
Navy veteran Mark Frerichs is free after two and a half years of captivity in Afghanistan under a prisoner swap personally approved by President Joe Biden, a senior administration official told NBC News. By @KenDilanianNBC https://t.co/S76r4SU9ZM

— NBC Investigations (@NBCInvestigates) September 19, 2022
The Taliban detained Frerichs for more than two years in Kabul. The American was doing contract work as a civil engineer in Afghanistan when the Haqqani network picked him up off the street and took him hostage.
The prisoner was part of a swap the administration authorized in June. President Joe Biden agreed to exchange him for the release of Bashir Noorzai, who had been in US custody since 2005 for running a heroin smuggling operation. The inmate started producing the illegal substance for sale in the US in the 1990s. The US leader granted clemency to the criminal as part of the deal.
In a press conference, senior officials said the move was a significant undertaking. They explained it was part of the administration's goal to bring home all detainees in foreign lands. The administration members also noted Taliban leaders made it clear through years of negotiations Frerichs' release would only come in a swap for Noorzai. Experts assessed that returning the drug trafficker would not pose an increased risk to the US.
On the day of his release, President Biden reportedly notified Frerichs' family. Officials announced the veteran is in "good health."
Did the government go too far in making the deal, even if they did bring an American home?
~Here's to Our Liberty!
Copyright 2022, LibertySons.org