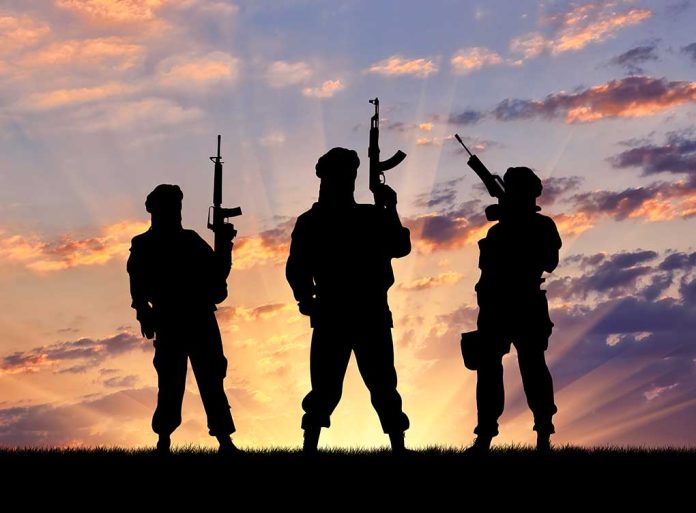 (LibertySons.org) – The Biden administration's evacuation of American citizens and locals from Afghanistan has quickly turned into a disaster. Leading Democrats like Rep. Adam Schiff (D-CA) have all but conceded that Americans would end up being left behind. However, a new report indicated the looming crisis might have just become a national security problem for Americans at home.
On August 22, President Joe Biden promised the American people that everyone evacuated from Afghanistan who is not a US citizen would undergo a rigid screening process before reaching United States soil.
Unfortunately, there is growing evidence the president is not standing by his word. The Department of Defense has already flagged as many as 100 evacuees after discovering they appeared on intelligence services watch lists. Additionally, US personnel believe at least one recent evacuee has direct ties to ISIS.
Up to 100 Afghan Evacuees Are on US Terror Watch List – At Least One Has Ties to ISIS https://t.co/po4aNBMRdb

— Melanie Alexander (@MelanieAlex62) August 25, 2021
Defense officials claim those discoveries prove the effectiveness of the vetting process. However, the fact they didn't discover this information until after US troops evacuated those individuals tells a different story.
Fortunately, US Customs and Border Patrol agents were on the ball and caught the error using identification cards and biometric data.
With the August 31 evacuation deadline looming, what will happen when time runs out? US officials have thousands of Afghans yet to screen. Will they pause screening to enable them to move out as many people as possible, letting potential terrorists into the US?
~Here's to Our Liberty!
Copyright 2021, LibertySons.org