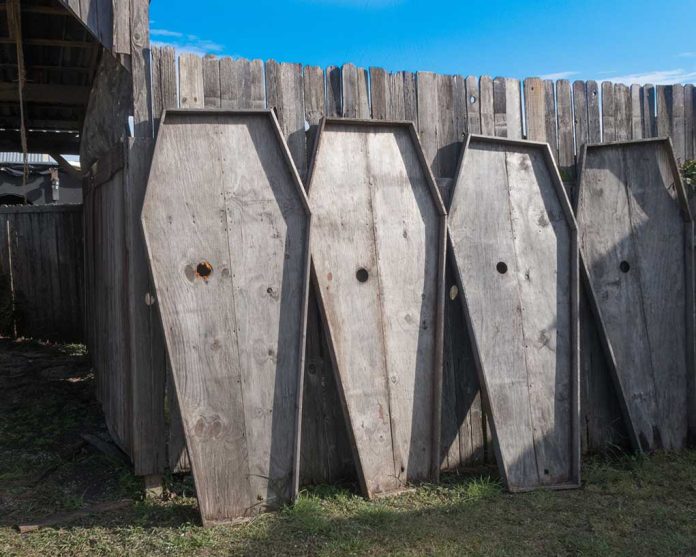 (LibertySons.org) – A young family recently went hiking in the Sierra National Forest. They only headed out for a day trip, but a friend called the police and reported them missing when they didn't return.
Searchers found Jonathan Gerrish and Ellen Chung, along with their one-year-old daughter, Aurelia Miju Chung-Gerrish, and their dog, Oski, on August 17 on a hiking trail near the Merced River in Devil's Gulch area. Authorities said there weren't any signs of trauma that could have caused the family's demise.
There was much speculation about what could have killed them. Some people thought the toxic algae blooms in the river were to blame. Authorities even closed the trails, campground, recreation areas along the river, and the area where they found the family due to the danger from the algal blooms.
https://twitter.com/newsbht1/status/1434861435008557058
Others thought dangerous gases from a mine on the trail may have been to blame. Another theory was that a lightning strike killed them.
During autopsies on August 19, the coroner ruled out the use of any weapon or gas as the cause of death. A lightning strike wasn't likely, either, based on the findings.
Answers may lie in the toxicology reports, which are still in process. Yet, a spokeswoman for the Mariposa County Sheriff's Office said there's no timeline for when the report results will be in. Loved ones and concerned public members can only wait and see if these reports will yield any answers in this mysterious case.
~Here's to Our Liberty!
Copyright 2021, LibertySons.org