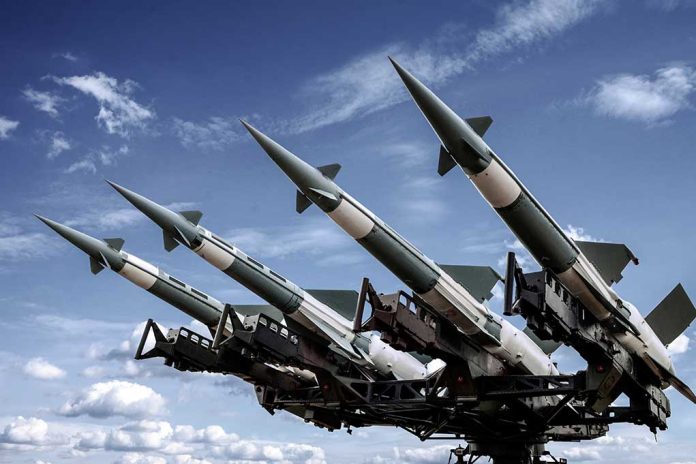 Biden Joins The Fight—But There's A Catch
(LibertySons.org) – On May 31, President Joe Biden published an op-ed piece in The New York Times in which he announced the US military would provide Ukraine with "more advanced rocket systems and munitions." He noted these weapons would enable better targeting when in battle. He did not disclose details about how many systems the United States would send.
U.S. Secretary of State Antony Blinken said on Wednesday that Ukraine had given assurances that it will not use long-range weapons systems provided by Washington against targets on Russian territory.

— Newsmax (@newsmax) June 1, 2022
According to a senior administration official, the weapons Biden talked about are M142 High Mobility Artillery Rocket Systems, which have a range of around 48 miles. The administration hopes the weapons will help Ukraine hold off Russian advancement. These items are only part of an aid package rumored to be worth $700 million.
The systems are for use only inside Ukraine, and forces cannot use them to wage an attack on Russian soil. This position backs a Pentagon statement that the United States will not provide weapons to strike within the other nation.
Biden noted that sending support to Ukraine is essential to allow its people to retaliate quickly and hold off Russian troops. The president stated such support could help put the country in a better place in negotiations to end the conflict. He stressed the United States would not directly interfere by sending troops unless Russia attacked American soil or a US-allied nation.
~Here's to Our Liberty!
Copyright 2022, LibertySons.org