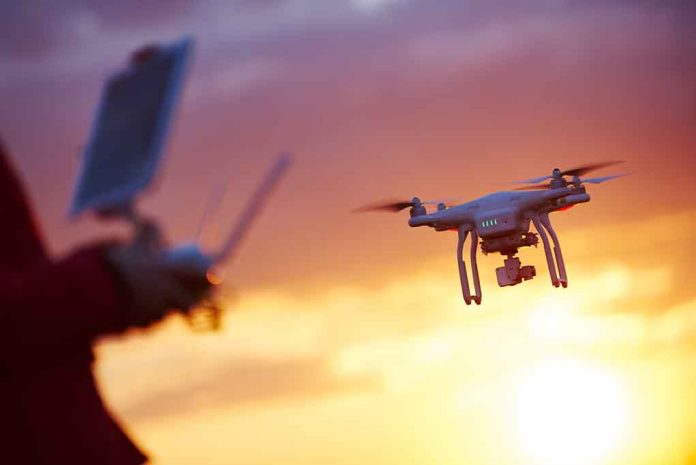 Ukraine Has a New Weapon To Stop Putin With
(LibertySons.org) – Ukrainian officials aren't just relying on other countries' governments to help fund the fight against Russia, according to the New York Times. The publication reported leaders and citizens in the nation are making online appeals to the private sector to help send weapons, drones, and money into the country. This campaign is a classic example of crowdfunding, but it's a new idea for funding a war.
#RussianUkrainianWar | Crowdfunding a war: How online appeals are bringing weapons to Ukrainehttps://t.co/5vRyzi7uXH

— The Indian Express (@IndianExpress) May 11, 2022
The New York Times spoke with Chad Kapper, an American who has provided a number of drones to the embattled nation. He said he's helping because a friend in Ukraine asked him to. He offered to do whatever he could, and his friend said items from Kapper's hobby drone company would be nice.
He contrasted the Ukraine situation to previous fights in Vietnam and Iraq. In the previous conflicts, the United States got into situations where they didn't belong. However, the Ukrainians are only asking for support, which he feels America should provide.
Another US entrepreneur, who wished to stay anonymous, told the publication he feels compelled to support Ukraine. He's also been supplying the country with drones that they later equipped to carry weapons.
The overall campaign has managed to compile everything from body armor to ammunition. The Ukrainian embassy in Prague used a Facebook post to solicit close to $30 million in a few weeks from 100,000 donors around the world. But these aren't the only appeals. One website is directly asking for donations to support efforts in buying weapons and equipment.
~Here's to Our Liberty!
Copyright 2022, LibertySons.org