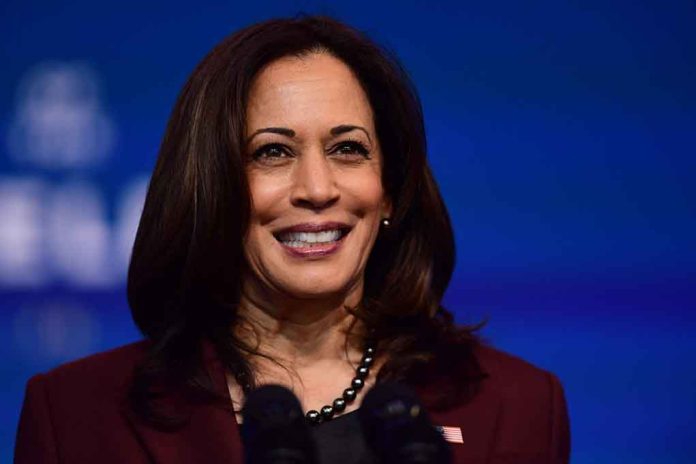 (LibertySons.org) – When Republicans took over the majority in the House of Representatives, it fell on them to choose the next speaker. But division amongst the GOP members has led to multiple votes without a winner. As the chamber sits without a leader, the country is experiencing a unique situation. The line of succession for the presidency currently skips the speaker and goes straight to the president pro tempore.
With no Speaker, line of succession is again two women https://t.co/fUzlk7g1jF pic.twitter.com/kAaYn0J3bE

— The Hill (@thehill) January 4, 2023
The Lower Chamber has been in the midst of a voting cycle, with Representative Kevin McCarthy (R-CA) failing to get the majority necessary to take the lead position. Because of this, the two who are next in line to take the position of Commander in Chief are now Vice President Kamala Harris, followed by the president pro tempore, Senator Patty Murray (D-WA).
The Presidential Succession Act clarifies who will take office if the presidency becomes vacant. The first in line has always been the vice president and the next in line is the speaker of the House. However, nobody is currently holding that position. As such, the line jumps to the appropriate Senate seat.
Murray won re-election in November and began her sixth term on January 3, which also marked her election to president pro tempore. Her term is the second longest for a Democrat, with 30 years of congressional service under her belt.
The inability to seat a speaker is not just changing the line of succession, it's also stalling all House business. The representatives cannot do much of anything until they have a leader. There is no end in sight, either, as a small yet determined group of Republicans refuses to elect McCarthy for the job. The House paused the vote for another day with 11 rounds of unsuccessful voting under its belt as of January 5.
~Here's to Our Liberty!
Copyright 2023, LibertySons.org