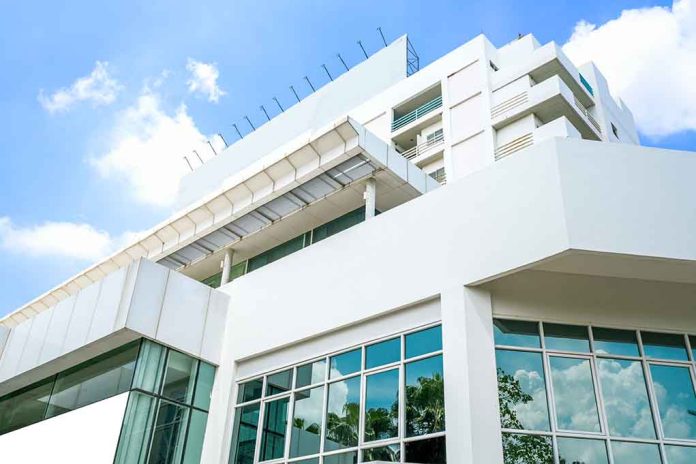 Mass Shooter's Official Motive Uncovered by Investigators
(LibertySons.org) – On June 1, Michael Louis killed four people, including his doctor, and injured 10 others at St. Francis Hospital's Natalie Medical Building in Tulsa, Oklahoma. He also shot himself before officers reached him. Authorities shared a press release on Facebook, noting the man had been targeting Dr. Preston Phillips.
Synagogues, churches, night clubs, schools, more schools, grocery stores, now hospitals. This has to stop. Congress must pass comprehensive gun control, and if not, we need to change strategy. https://t.co/5Yeh4I4YM0

— Daniel Goldman (@danielsgoldman) June 2, 2022
Tulsa Police Captain Richard Meulenberg explained that a note at the scene provided clear evidence of the motivation behind the crime. Phillips had recently performed back surgery on Louis, who repeatedly complained about continued pain and attempted to get additional treatments leading up to the incident. The man said he would kill Phillips and anyone who tried to stop him because he blamed the surgeon for ignoring his requests and allowing him to suffer. Louis' wife said he called her and told her what he did before taking his own life.
The incident occurred just before 5 p.m. on the facility's second floor. It only took minutes for Louis to exact his revenge. Police arrived just three minutes after the first 911 call. Officials said the man had a rifle and a handgun. He'd purchased the rifle earlier in the day and the handgun just days before.
The victims included Dr. Stephanie Husen, Amanda Glenn, and William Love, in addition to Phillips. Love was in the building with his wife. His family said he sacrificed his life to save her. Glenn was a staff member at the facility.
~Here's to Our Liberty!
Copyright 2022, LibertySons.org