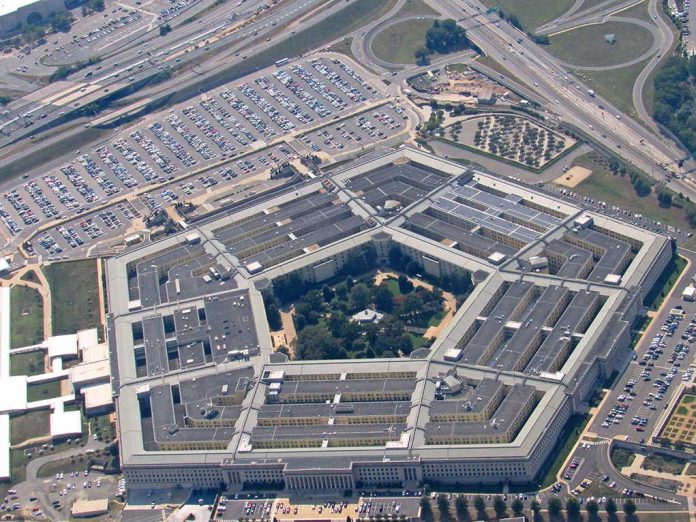 (LibertySons.org) – Although not ready for release until July 20, 2021, the book I Alone Can Fix It: Donald J. Trump's Catastrophic Final Year, by Philip Rucker and Carol Leonnig, is already drawing criticism and creating a stir. Excerpts from the publication have spotlighted the actions within the White House in the days leading up to the 2021 inauguration.
Specifically, there's plenty to show Joint Chiefs Chairman General, Mark Milley, was especially busy undermining the president. Now, Tucker Carlson is calling on President Joe Biden to fire the general.
Tucker Carlson demands Biden fire General Mark Milley and says he is an 'extremist with crackpot views' after Joint Chiefs chairman 'compared Trump to Hitler'
via https://t.co/ibLSfmD8zv https://t.co/iYD8jxhqbX

— GT Strategies Ltd. (@globalstratltd) July 16, 2021
On his July 15 show, the Fox News host used the term "legitimate extremist" to define the general. He added that the comparison of Trump and his supporters to Hitler and the Nazi party was unforgivable.
In their book, the authors say Milley feared Trump might incite a coup or take similar drastic actions to hold on to the office. The general actively planned ways to stop the president and set up his own plan to resign due to any requests he disagreed with.
The book also suggests the general tried to pressure the White House chief of staff to defy the president and not fire Gina Haspel and Christopher Wray of the CIA and FBI, respectively. If there's any guilty party here, it's Carlson Milley for trying to control decisions beyond his awarded power.
Trump's response to the allegations is to say there never was a risk of a coup. He never spoke of anything of that nature and would never use the US military in that way.
There was no response from Milley regarding the accusations in the book.
~Here's to Our Liberty!
Copyright 2021, LibertySons.org