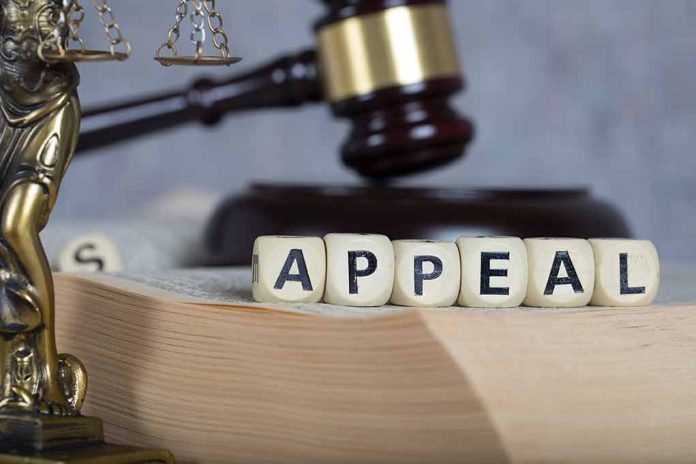 (LibertySons.org) – In May, a federal grand jury determined that former President Donald Trump sexually abused E. Jean Carroll in 1996 in a Bergdorf Goodman dressing room and subsequently defamed her. For his misdeeds, the group ordered Trump to pay Carroll $5 million. The victim said her reasoning for filing the suit was to "clear [her] name and to get [her] life back." After the case, US District Judge Lewis Kaplan found Trump liable for more comments, and a new trial is set for January 2024 to discuss additional damages. Trump's attorneys are working to overturn the verdict.
On October 23, Reuters reported that the 2nd US Circuit Court of Appeals in Manhattan three-judge panel wanted to know why Trump waited so long to claim presidential immunity. When he made comments denying he had raped Ms. Carroll, he was serving as POTUS. Now, his lawyers are arguing in court that he had "absolute and nonwaivable protection" while he was in the White House, indicating Kaplan's ruling denying his proposed defense in June couldn't stand. Two out of the three judges pushed back against Trump's lawyer, Attorney Michael Madaio, on the issue.
Madaio claimed that the former president was merely defending his "character" and couldn't "sit idly by" while Carroll lobbed accusations against him. One of the three judges on the panel, Circuit Judge Denny Chin, said the issue started making its way through the courts in 2019. He wanted to know why lawyers never brought up this particular line of defense until this year. Chin asked Madaio his reasoning for stating Kaplan abused his power by denying Trump's immunity defense just months ago.
Carroll's attorney scoffed at the defense angle, stating Trump wouldn't have behaved the way he did throughout the case if he actually believed he had "absolute immunity."
The appeals court has not indicated how it will rule on the matter.
~Here's to Our Liberty!
Copyright 2023, LibertySons.org