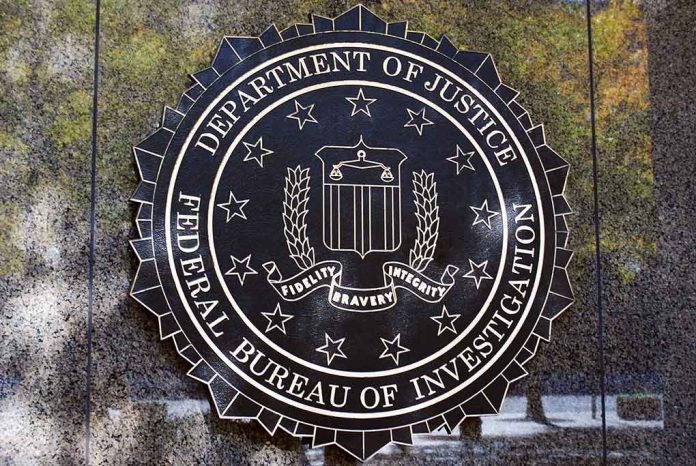 (LibertySons.org) – The FBI has an extensive database full of files on thousands of Americans and foreigners. Many of the files are in connection with the bureau's investigations. It appears the FBI had a special interest in former President Donald Trump's first wife, Ivana, according to recent revelations that the agency was quietly looking into Trump's ex.
Bloomberg News reportedly obtained files from the FBI that reveal Trump's ex-wife was under a counterintelligence investigation despite not being accused of any wrongdoing. The probe stemmed from her connections in Czechoslovakia in the 1990s. According to the FBI assessment, the accusations may have been motivated by "jealousies of her money and reputation."
Donald Trump's First Wife Was Under FBI Counterintelligence Investigation: Report https://t.co/jKQ4llKnPL pic.twitter.com/tAZP5MhoBz

— Daily Wire News (@DailyWireNews) March 28, 2023
Ivana Trump, the mother of Ivanka, Eric, and Donald Jr, was in Czechoslovakia, her country of origin, on June 4, 1990, according to information from a "very confidential and trusted source." The source also claimed to have given her a signed book.
When her ex-husband was elected president, The Prague Daily Monitor published an article about Ivana not assisting exiles or dissidents during the Communist government, which may serve to explain the FBI's interest in her visit to the nation.
American legal attaches in Canada and Europe were involved in the investigation, which took place across numerous nations. Her migration from then-Communist Czechoslovakia to Austria, Canada, and eventually the US was investigated by the FBI.
After Ivana Trump passed away in July of last year, Bloomberg News filed a Freedom of Information Act request asking the FBI for access to roughly 900 pages of possibly relevant records. The FBI acknowledged receiving the request and indicated it might take up to five years to make the materials public. To hasten the publication, Bloomberg News filed a lawsuit. The FBI said it will disclose the remaining documents next month after releasing 190 pages on Monday.
~Here's to Our Liberty!
Copyright 2023, LibertySons.org