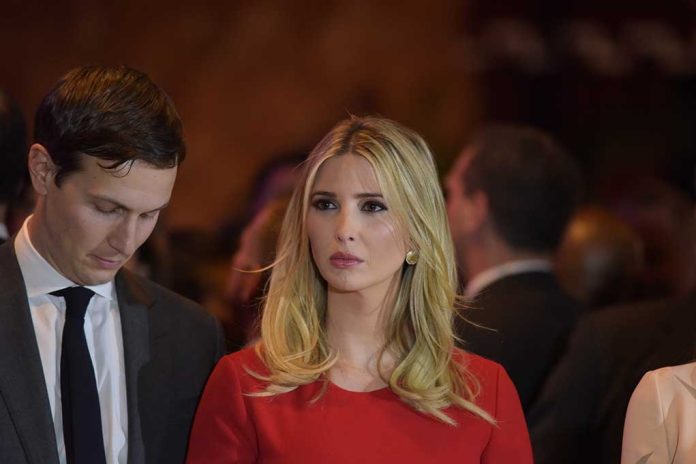 (LibertySons.org) – Supporters of then-President Donald Trump stormed the US Capitol Building on January 6, 2021, disrupting the certification of the Electoral College ballots in both chambers for hours. The FBI and Department of Justice quickly launched investigations into the incident. Then, on November 18, Attorney General Merrick Garland appointed former chief prosecutor for The Hague, Jack Smith, to serve as special counsel to oversee investigations into the January 6 riot and the discovery of classified documents at Trump's Mar-a-Lago property. Smith's team recently subpoenaed the former president's daughter, Ivanka Trump, and her husband, Jared Kushner.
On February 22, The New York Times reported that two sources familiar with the matter confirmed that Smith subpoenaed Trump and Kushner to offer grand jury testimony regarding the former president's role in the January 6 riot and his efforts to stay in office despite losing the 2020 presidential election. Smith's decision to serve subpoenas to Kushner and Trump's daughter indicates that no one from the previous administration is off-limits in his investigation.
Dems are still running scared.

Ivanka Trump, Jared Kushner Subpoenaed To Testify In Criminal Investigation Into Trump
https://t.co/BhDoYQzqpo

— Elizabeth Howe (@howe887) February 22, 2023
Trump's legal team hasn't indicated if they will push back against the subpoenas and attempt to block his daughter and son-in-law from testifying. Both of them worked in the White, and he could try to claim executive privilege. However, he didn't try to stop them from testifying before the House's January 6 Committee last year.
Likewise, it remains unclear whether Ivanka Trump or her husband will attempt to invoke privilege, or otherwise try to block the subpoena.
The recent revelations come just two weeks after Special Counsel Smith subpoenaed former Vice President Mike Pence. However, Trump's second in command has his own plan to fight the summons. Pence is looking to utilize his role as the Senate President and argue that testifying before a federal grand jury would violate the Constitution's Speech or Debate Clause.
~Here's to Our Liberty!
Copyright 2023, LibertySons.org