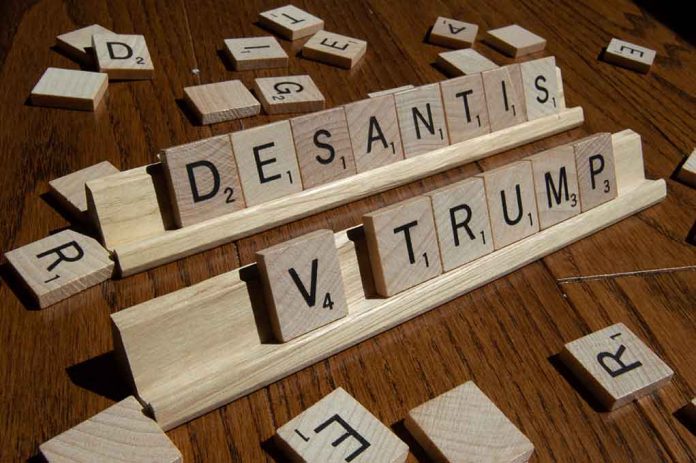 Trump vs DeSantis: Republicans Split Over 2024
(LibertySons.org) – On November 15, Former President Donald Trump announced he would try again to secure the White House in 2024. While the decision didn't come as a surprise, many Republicans remain torn over whether he is the right person to represent the party in the next election. Some feel he is now unelectable due to his past actions and think it's time for someone new.
Nov 15, 2022 – Trump v DeSantis: Republicans split over 2024 run and predict
'blood on the floor'https://t.co/0iArz8dEHs

— Rick Mason, Retired Marine, Adventurer, & Patriot (@RickMas27448357) November 16, 2022
The chair of the Republican party in Howard County, Iowa, said the former president's refusal to accept the results in 2020 hurt his image with voters. There are also concerns about his recent negative remarks aimed at Florida Governor Ron DeSantis (R), who could be his opponent in the next primary. Although voters have expressed Trump may not be able to win the general election, they worry he will steamroll his way to the nomination thanks to a loyal base of supporters.
Republican voter Terri Burl predicts a fight between Trump and DeSantis for the nomination could be nasty. She told The Guardian there would likely be "a lot of blood on the floor."
A Yahoo News/YouGov poll before the midterms favored Trump for the nomination, but another YouGov survey taken after the election showed voters now feel the Florida leader would be a better pick. The results are a good representation of the split within the GOP over who should be the party's next presidential candidate.
~Here's to Our Liberty!
Copyright 2022, LibertySons.org