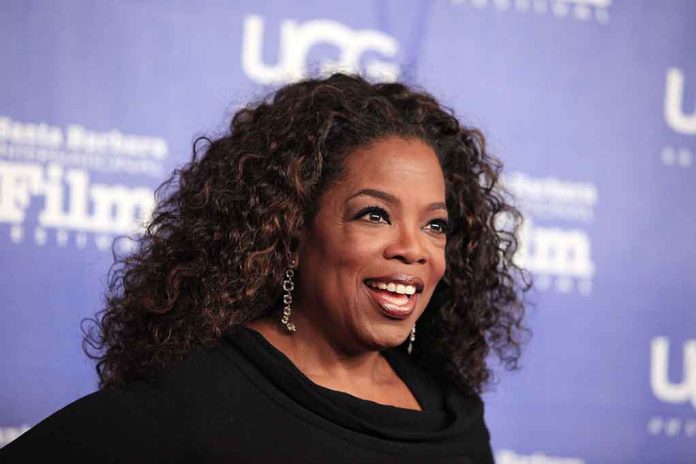 (LibertySons.org) – Prior to running for president in 2016, Donald Trump was a celebrity that enjoyed the love and support of his peers. Now, the former president is releasing a book titled "Letter to Trump," featuring various letters he's received from prominent figures such as royals, presidents, business moguls, and celebrities.
Altogether, the book features a compilation of 150 letters he's received from figures like Oprah Winfrey, Richard Nixon, Hillary Clinton, and Kim Jong-un, among others, over four decades, according to Axios, who first reported on the former president's second book since leaving the White House. Each excerpt includes a photo of the author and Trump's commentary. "Letters to Trump" also provides transcripts to clarify hard-to-read handwriting.
Trump to Publish Book of Letters From Oprah, Others https://t.co/wOSxsIdrWo via @newsmax

— Chris 🇺🇸 (@Chris_1791) March 9, 2023
In 2000, Oprah wrote a letter to Trump, saying, "Too bad we're not running for office. What a team!" after Trump forwarded her a glowing excerpt from his book, "The America We Deserve." Trump reportedly said Oprah would be his running mate at the time if he ever decided to make a bid for the White House. Trump mentioned that Oprah was "amazing." The former president discussed the fact that, unfortunately, once he announced his candidacy for president, they weren't speaking anymore.
The book, which is available for pre-order, is set to be published on April 25 by Winning Team Publishing, the same company that published Trump's book of photographs, "Our Journey Together." That effort grossed $20 million in sales in its first two months after release.
Sergio Gor, who co-founded Winning Team Publishing with Donald Trump Jr., recently noted that the former president "lived an extraordinary life" before he got into politics, claiming there isn't a book that details that fact in the way that "Letters to Trump" does. The 45th president's new book is available for preorder at $99 a copy. However, buyers can opt to buy the signed version for $399.
~Here's to Our Liberty!
Copyright 2023, LibertySons.org