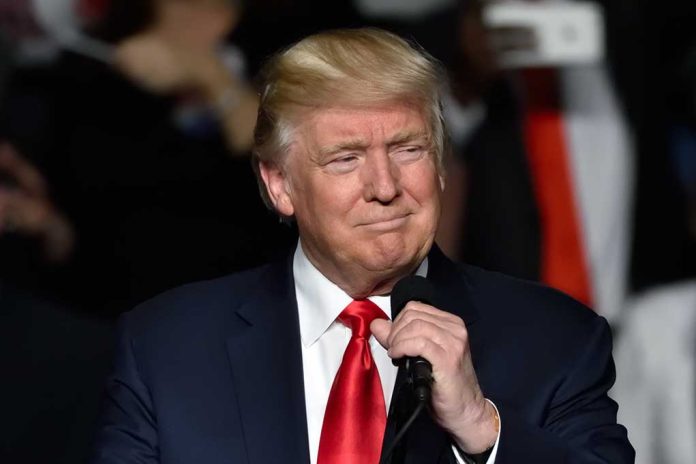 (LibertySons.org) – With President Joe Biden's dismal showing in recent polls, many Americans are looking to the future. Will former President Donald Trump make another run for office in 2024, and if so, how might that race unfold? A recent Des Moines Register/Mediacom poll paints a revealing picture of the potential outcome.
Results show most Iowan voters favored the former president over the current one. The poll also indicated that nearly 51% of people would vote for Trump in 2024; just 40% supported Biden. Only 9% were unsure or said they would not choose either candidate.
Trump tops Biden by 11 points in new Iowa poll https://t.co/rVGUl4s3Bj pic.twitter.com/ssGILtiLkq

— The Hill (@thehill) November 14, 2021
These results are not entirely shocking; the former president won the state in both 2016 and 2020. The divide between the two leaders, however, is clearly growing. The current survey shows Trump holds an 11% lead over Biden. He led by just 9.4% in 2016 and 8.2% in 2020.
Notably, the poll also shows growing support from independents for Trump. Approximately 45% chose the former president, while 37% opted to support Biden instead.
What will happen in 2024 remains unknown at the present point in time. The two leaders have not yet declared their intention to run for office, although political analysts speculate Trump fully intends to toss his hat in the ring again. They also feel Biden will choose to abstain. Still, only time will tell who will be involved in what is sure to be yet another exciting presidential race.
~Here's to Our Liberty!
Copyright 2021, LibertySons.org