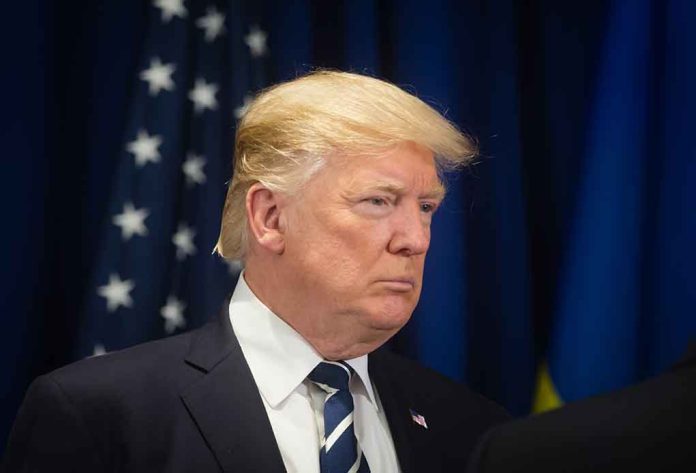 (LibertySons.org) – In an April 18 statement on his Save America website, former President Donald Trump expressed his concerns over the Russia-Ukraine situation. He said he doesn't understand why the two countries have yet to reach a peace deal. He warned if it doesn't happen soon, "there will be nothing left but death, destruction, and carnage."
Trump calls for a peace deal between Russia and Ukraine. pic.twitter.com/mu665BiE9e

— Election Wizard 🇺🇸 (@ElectionWiz) April 18, 2022
Trump went on to say that while the situation should never have gotten to this point, there has to be an end. He noted the two nations need to figure out a solution "now — not later" because he warned later would mean "everyone will be DEAD."
The statement follows an uptick in activity from Russian troops. The Washington Post reported missile attacks in Lviv killed several people and caused multiple deaths on April 18. The Kremlin reorganized troops to focus on eastern Ukraine after several defeats in the west. Ukrainian President Volodymyr Zelenskyy said current battles are over the Donbas region.
Newsmax reported that negotiations over a peace agreement have been difficult because, according to Russian officials, Ukrainian negotiators keep changing their minds. They claim there have been some agreed-upon points, but the Ukrainians continue to want to alter them, making it impossible to reach a conclusion. They said they are committed to continuing the talks.
~Here's to Our Liberty!
Copyright 2022, LibertySons.org