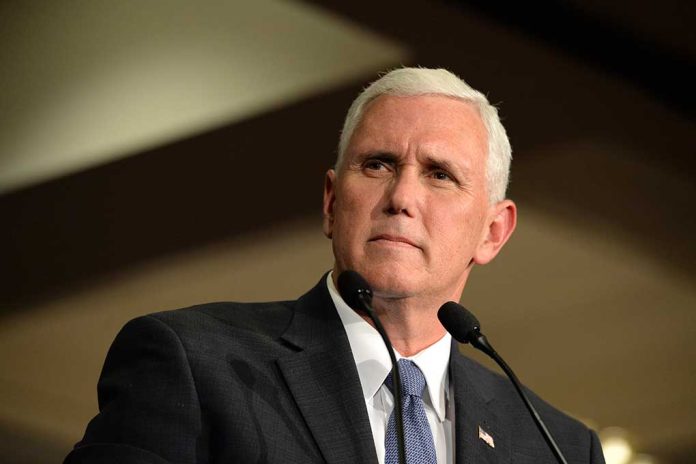 (LibertySons.org) – While he hasn't formally announced he will run in 2024, former President Donald Trump has seriously indicated he will be on the ticket. When asked about a potential running mate, he said it wouldn't likely be his former vice president, Mike Pence.
In an exclusive interview with Washington Examiner on March 15, the former president refrained from saying he was definitely running again but talked about hypotheticals. He said there's friction between him and Pence due to what happened in 2020. He explained they have some differences that make them a bad matchup.
Pres. Trump Rules Out Fmr. VP Pence as Running Mate for Potential 2024 Bid.

Who should he pick:
Ron DeSantis,
Kristi Noem,
Tim Scott,
Ted Cruz,
or someone else? https://t.co/MpYW4Uvbez via @epochtimes

— Kari Lake for AZ Governor (@KariLake) March 17, 2022
The most significant sticking point between the two men was whether Pence could refuse to certify the 2020 election results. The former vice president said he didn't have the authority, but Trump holds that he did.
The former president admitted he hasn't spoken to his running mate in a "long time." Meanwhile, Pence is considering his own run for the White House. He's also worked to distance himself from Trump.
Trump expressed that he feels Pence is a good guy, but he holds great disappointment that the former vice president didn't take a stand when he had a chance. There is no word on who the former president will consider as a potential vice president if he runs for office again.
~Here's to Our Liberty!
Copyright 2022, LibertySons.org