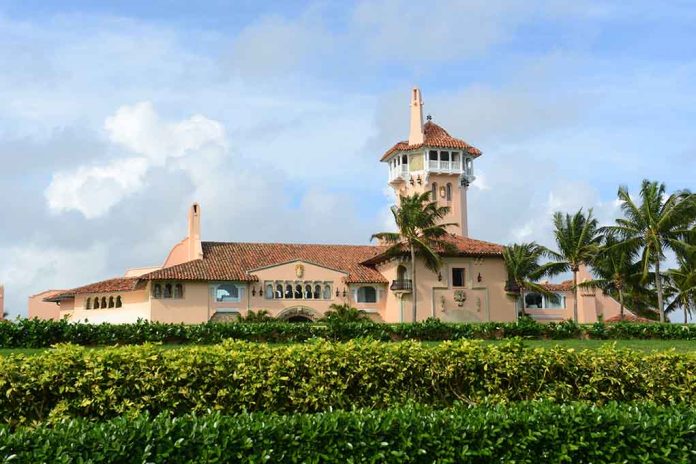 Trump Promises Something Heroic – When America Needs It Most
(LibertySons.org) – On August 15, former President Donald Trump gave an exclusive interview to Fox News Digital. He spoke about the raid at his Mar-a-Lago home the previous week and the ensuing instability involving the public perception of law enforcement. He recognized the situation upset people but said he offered his help to the Justice Department to bring down the simmering tensions.
'VERY DANGEROUS TIME': EXCLUSIVE: Trump says he 'will do whatever' he can to 'help the country' after FBI raid. https://t.co/hMzB9iPmBY pic.twitter.com/d8erLAWhJE

— FOX Business (@FoxBusiness) August 15, 2022
In the days since the FBI executed a search warrant on the former president's private residence, the bureau experienced increased threats against agents and law enforcement. There were a number of social media posts calling for violence against officers and many had their personal information leaked to the public.
The tenuous environment caused concern over the potential for another incident similar to January 6. In fact, there was the man who tried to breach the FBI office in Cincinnati, Ohio, on August 11. He died after a standoff with authorities, but an investigation showed he may have had ties to the Capitol riot.
While the former president recognized the brewing tensions, he maintained opposition to what officials did at his home. Trump saw the action as nothing more than a continuation of the witch hunt against him. He believes Americans have lost patience with the schemes to bring him down. Even so, the former leader recognized people are angry to a point now where there's a danger to the country, and he vowed to do anything he could to protect the US.
Neither the FBI nor the Department of Justice responded to Trump's offer of aid or requests from Fox News Digital for a comment on the situation.
~Here's to Our Liberty!
Copyright 2022, LibertySons.org