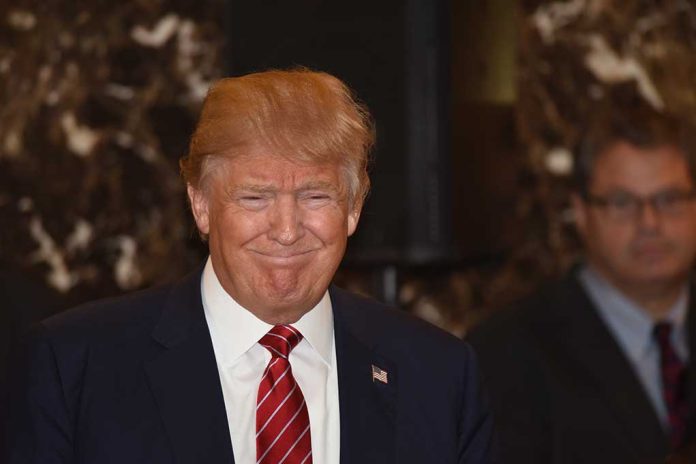 Trump Hiring Announcement – It's OFFICIAL
(LibertySons.org) – Former President Donald Trump is preparing for a legal fight against the Department of Justice (DOJ) for its August 8 FBI raid on his property in the Sunshine State. He just made another move that could spell trouble for the agency. The 45th president brought Attorney Chris Kise, Florida's former solicitor general, onto his legal team.
NEWS: Trump signed "360 degree lawyer" to rep him in the Mar-a-Lago documents case: former Florida Solicitor General Chris Kise, who has notched 4 wins before @SCOTUS and has a reputation as a political knife fighterhttps://t.co/cWuLw966mA

— Marc Caputo (@MarcACaputo) August 30, 2022
Kise has an impressive resume. The legal expert has provided counsel for former governors, having helped with transition teams for former Florida Governor Rick Scott (R) and current Governor Ron DeSantis (R). He also has extensive experience before the state's Supreme Court and in appellate courts on varying levels. Kise has even argued before the SCOTUS, where he won four cases.
The lawyer has a reputation for being skilled in political situations. Combined with his superior legal attributes, his knowledge and experience should make the new addition a valuable part of Trump's legal team in the likely brutal fight against the DOJ.
Sources said Kise was set to appear on the former president's behalf in court on September 1 to assist with Trump's request for a special master in the FBI raid case. The judge already stated he's leaning toward granting the motion, which would let an outside party review the seized documents for privilege protection.
~Here's to Our Liberty!
Copyright 2022, LibertySons.org