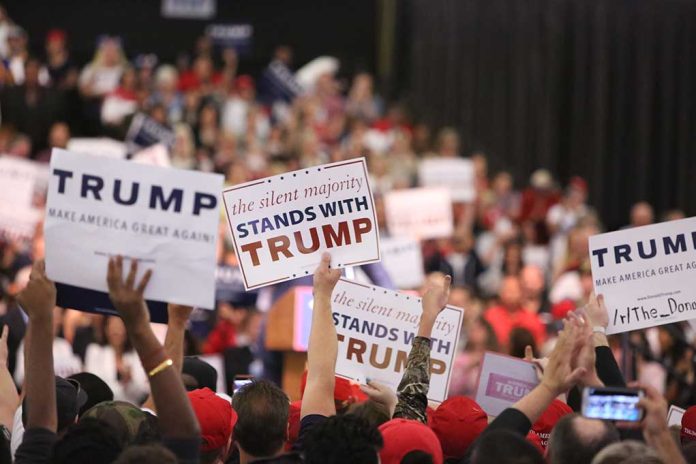 (LibertySons.org) – Supporters of former President Donald Trump are popping up in elections all across the country. Many of them hope to capitalize on his enduring popularity with voters by running on the America First platform in direct opposition to President Joe Biden. That shortlist included a Mesa County Clerk by the name of Tina Peters.
During a February 14 episode of Steve Bannon's War Room Podcast, Peters announced her intention to run for Colorado's Secretary of State.
Colorado county clerk who embraced vote-fraud conspiracy theories says she will run for state's top elections job https://t.co/jlPiYCOk6z

— The Washington Post (@washingtonpost) February 15, 2022
Peters gained notoriety when she lost her ability to oversee the election last year. She faced accusations of allowing someone to copy the hard drives of voting machines in an attempt to salvage evidence of election improprieties. The clerk is a firm Trump supporter and regularly speaks out about misdeeds during the 2020 election.
When discussing why she wants to run for the new office, Peters said she wants to help people learn to trust in the election process again. She feels the position requires someone willing to "stand up to the Biden administration," and believes she's the person to do it.
Peters is only one out of many Trump supporters running for offices around the country. If the midterms turn out to be a red wave, then chances are good the former president will have people representing him at every level of government.
~Here's to Our Liberty!
Copyright 2022, LibertySons.org