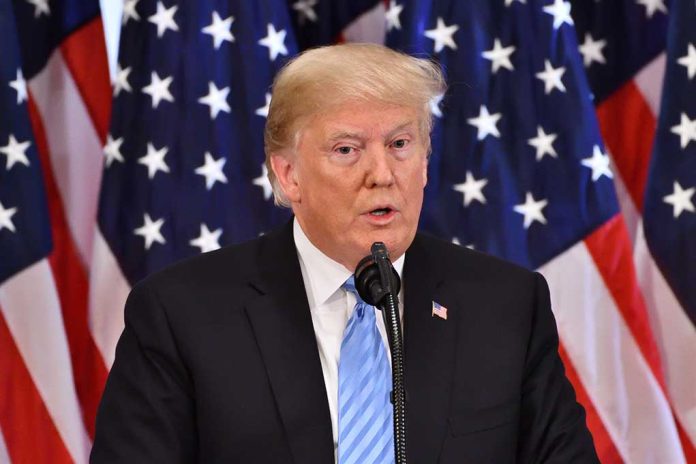 (LibertySons.org) – Despite it being almost a year after the 2020 presidential election, people are still talking about it. The horrible performance so far by President Joe Biden has some people longing for Donald Trump's return to the White House — and it seems the former leader feels the same way.
Real American's Voice host Gina Loudon asked former President Donald Trump when he would be back running the country in an interview on September 25. He pointed out the alleged presence of "tremendous voter fraud" and proposed taking a wait-and-see approach.
However, the former president did suggest Arizona should decertify election results, especially in the wake of Cyber Ninjas' recently completed audit.
https://twitter.com/LeeNewm57360805/status/1442790922513797122
During a Loudon interview at one of the former president's rallies in Perry, GA, the former leader also talked about reviewing the election to uncover what went wrong. He feels changes in voting laws could help prevent potential fraudulent activity in the future.
Trump also hinted at a potential 2024 run, suggesting that he thinks people will be pleased by what he and other MAGA supporters have to bring to the table over the next three years. He also feels the next election will usher in an era of greater voting integrity.
~ Here's to Our Liberty!
Copyright 2021, LibertySons.org