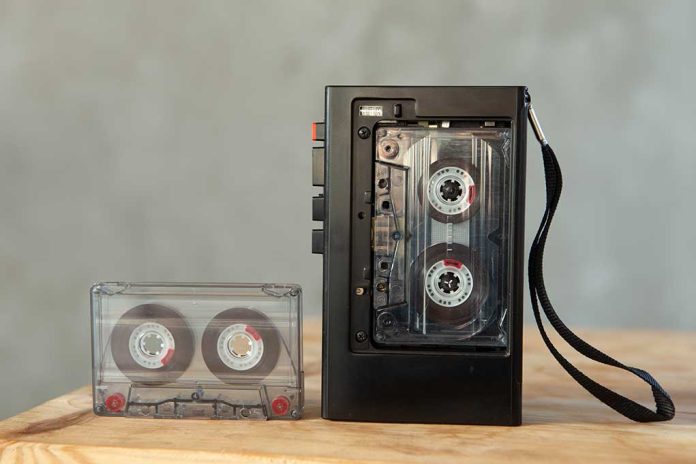 (LibertySons.org) – Noted Washington Post writer and editor Bob Woodward stirred up a hornets' nest when he published "Rage," a critical look at Donald Trump's presidency, in mid-September 2020. The then-president lashed out at Woodward a few weeks before its publication on Twitter, calling it "fake." In November 2022, Woodward followed up with the release of audio recordings, prompting Trump to file a lawsuit against him for copyright infringement.
…The Bob Woodward book will be a FAKE, as always, just as many of the others have been. But, believe it or not, lately I've been getting lots of GREAT books!

— Donald J. Trump (@realDonaldTrump) August 14, 2020
On January 30, 2023, Trump's legal team filed a civil complaint in the US District Court for the Northern District of Florida. The suit named Woodward as a defendant along with his publisher, Simon & Schuster, and its parent company, Paramount Global.
In short, the 31-page complaint explained that Trump allowed Woodward to record 19 interviews between December 2019 and August 2020, granting him unprecedented access to the president.
However, the filing noted that although Trump consented to the recorded interviews so Woodward could write his book, it didn't mean he granted the journalist permission to release the tapes to the public for financial gain.
Trump's lawyers also claimed that Woodward and his publisher edited the tapes before their release as part of a deliberate effort to adapt his word to support their desired narrative regarding his presidency. Likewise, they alleged that Woodward and Simon & Schuster altered the recordings to cause him reputational damage.
Former President Donald Trump is suing journalist Bob Woodward, claiming the reporter didn't have permission to release interview recordings of Trump to the public. https://t.co/x0e4Zmzzhz

— CBS News (@CBSNews) January 31, 2023
Trump's lawyers made a detailed accounting of the defendants' ongoing ability to "unjustly" benefit from the publication of the tapes. For instance, it noted that an earlier book written by Woodward, "Fear: Trump in the White House," sold more than two million copies.
Considering "The Trump Tape's" $24.99 retail price, Woodward and his publisher could take in nearly $50 million in properties — a figure Trump's legal team asked the court to consider when assessing potential damages.
The complaint requested a jury trial to determine questions of fact and asked the court to award compensatory and punitive damages, court costs, and any other remedy the judge deemed fair and equitable.
Woodward defended the release of "The Trump Tapes," claiming that Trump agreed to speak on the record during the interviews.
~ Here's to Our Liberty!
Copyright 2023, LibertySons.org