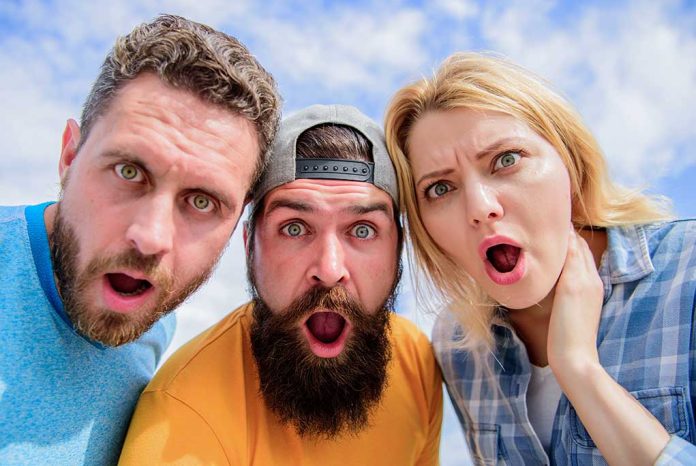 (LibertySons.org) – Kellyanne Conway became the first woman to successfully manage a winning American presidential campaign when, as Donald Trump's third campaign manager, she helped the Republican nominee cinch the victory. She became one of former President Trump's most trusted advisors. Meanwhile, her husband, George Conway, and eldest daughter, Claudia, evolved into two of the president's harshest critics. After years of public feuding with her mother, Claudia, now 18, has just announced her new career as a Playboy Bunny.
Claudia began posting content on the Playboy digital platform in April. In a Tuesday, May 23 tweet, she said she believes in writing her own narrative and taking back those things she felt were "unjustly" taken from her. She went on to say the media exploited and preyed on her when she was 15 and 16 years old, forcing her to portray herself differently than her authentic self. She stated, "my body was taken from me."
In the same tweet, the young woman explained she intended "to reclaim my womanhood and femininity in a way that is truly mine." She announced her autonomy over her body and voice would allow her to make a mark "that is MY OWN and no one else's."
In a statement issued to the New York Post, Playboy said Conway is one of several women finding autonomy, artistic freedom, and financial rewards on the brand's creator platform. The company ended its statement by saying, "We welcome her and support her choices."
Playboy.com has positioned itself as a safe-for-work version of OnlyFans, prohibiting nude shots and requiring coverage of genitalia and breasts. Claudia currently has 11 photos on the platform featuring her posing in a variety of bikinis and revealing gowns. Some images are freely accessible, while the platform charges from $5 to as much as $99 to view others.
After years of public feuds with her mother, Claudia confirmed to Bustle in December that the two were attending therapy sessions together. The young woman admitted it had made a difference, and she has "all the respect in the world" for her mom now, knowing more about her and what contributed to who she became.
~Here's to Our Liberty!
Copyright 2023, LibertySons.org