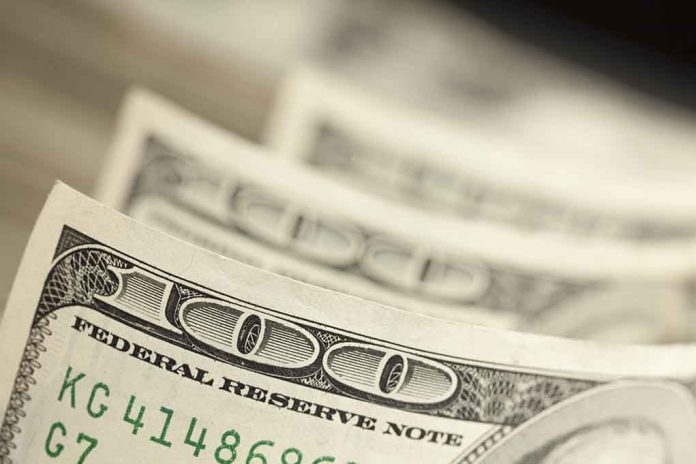 (LibertySons.org) – Donald Trump recently called for the prosecution of Facebook and Meta founder Mark Zuckerberg. The former president's demand comes after reports emerged that the US Alliance for Election Excellence, a group to which Zuckerberg donated millions, gave money to a Georgia election board despite a ban on such funding following the 2020 election.
Trump posted his declaration on his Truth Social platform, claiming that the nation's entire voting system is corrupt and accused Zuckerberg of rigging the elections. Moreover, he voiced worry that the Democrats will try to steal the 2024 election as he claims they did in the last one.
ZUCKERBUCKS: Trump blasts Zuckerberg for giving $2 MILLION to
Georgia election boardhttps://t.co/hCDs6xBdo5

— Brie Grey 🇺🇸 🔥❄️ (@brigrey1005) March 1, 2023
Conservatives have long accused Facebook of stifling right-wing speech and advancing a left-wing agenda. In response to what they claim is a "flagrant and egregious" breach of a statutory restriction on private donations, the watchdog group, The Honest Elections Project, is now demanding a thorough inquiry of the DeKalb County Board of Registration and Elections. Georgia lawmakers already prohibited those kinds of donations after allegations emerged that contributors were using their funds to further a left-wing agenda in the leadup to the 2020 elections.
The donations in question were made during the recent shutdowns to help jurisdictions deal with the situation by providing helping them fund items like new voting equipment, drop boxes for ballots boxes, and public education materials detailing new voting methods, among other expenses. The Honest Elections Project believes that the donations were an attempt to get around the ban on private funding by using loopholes to pump influence into these offices.
The Honest Elections Project's request to probe the DeKalb County Board of Registration and Elections and Trump's call for Zuckerberg's prosecution has heightened the debate surrounding the 2020 election. Many sources have continually refuted the allegations made by Trump and his followers. Preserving confidence in the voting process and looking into any possible legal infractions is crucial, but supporting assertions with facts and proof is also essential, according to the former president and other leading politicos.
~Here's to Our Liberty!
Copyright 2023, LibertySons.org