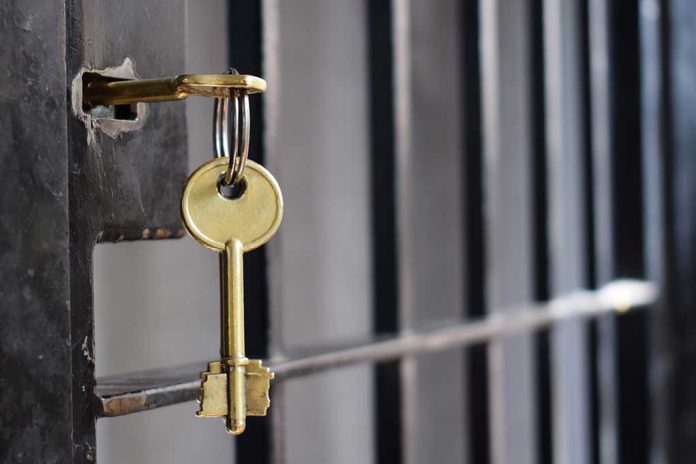 (LibertySons.org) – Allen Weisselberg, who worked as the chief financial officer for the Trump Organization and had been with the company since the 1980s, found himself in trouble after an intense investigation uncovered he'd committed tax crimes. On January 10, the Trump associate began a five-month jail sentence on 15 criminal counts against him for tax evasion.
Longtime Trump executive Allen Weisselberg was taken to jail Tuesday to begin serving a 5-month term for dodging taxes on $1.7M in job perks — a plea-deal punishment the sentencing judge said was probably too lenient for a case "driven entirely by greed." https://t.co/CXteyMdwcQ

— Michael Sisak (@mikesisak) January 10, 2023
Weisselberg admitted he had hidden profits and falsified records to avoid paying taxes on his income from the Trump Organization. He also perpetrated schemes, such as paying his wife a salary so that she could get Social Security income even though she was never actually an employee.
His short jail term was a result of a plea bargain. He agreed to plead guilty and testify against his former employer. Weisselberg's attorney wanted even less time in jail than what he received due to his health, the damage to his reputation from the situation, and the impact the case had on his family. The judge reportedly took his past work as a teacher and service in the military into consideration during sentencing.
When Judge Juan Manuel Merchan sentenced the defendant, he regretted giving the man such a light sentence because the motivation behind the crimes was pure greed — which Weisselberg admitted during testimony. Still, the judge had already agreed to the deal.
The former Trump executive went immediately to lockup at Rikers Island and will complete his stay in the infirmary. He could get out in about three months for good behavior but will still have five years of probation ahead of him once he's free. He'll also owe almost $2 million in back taxes.
The Trump Organization's attorneys said Weisselberg acted alone and claimed the former president had no knowledge of his actions. Still, a jury found the company guilty of 17 counts of tax fraud and other charges in December 2022. The entity faces fines of up to $1.6 million.
~Here's to Our Liberty!
Copyright 2023, LibertySons.org