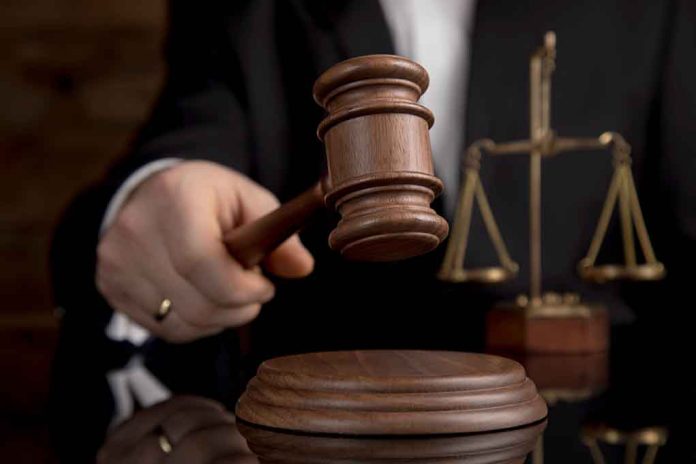 (LibertySons.org) – The Left was recently dealt a bit of a blow as it attempts to phase out fossil fuels and go green. City officials in Berkeley, California, recently attempted to implement a ban that would change the way countless people live their lives. However, a federal judge stepped in and overturned the ban.
Judge Patrick Bumatay of the Ninth Circuit Court of Appeals found Berkeley's ban on natural gas was in violation of federal law. In 2019 the city passed legislation that prohibited the use of natural gas pipes in new constructions, which effectively out phased natural gas appliances in those areas.
However, the ban was in violation of the Energy Policy and Conservation Act (EPCA), which stops local governments from barring the use of natural gas appliances. According to Fox News, Bumatay wrote in his opinion that the city took a "more circuitous route" rather than directly banning appliances that utilize natural gas in new buildings.
Trump-Appointed Judge Overturns Berkeley, California's Natural Gas Ban via @nationalfile https://t.co/AJBd8QhmSY

— Wade (@DALEW95436076) April 19, 2023
The federal judge, a Trump appointee, added that Berkeley's "building code" stopped contractors from connecting natural gas lines to new buildings and made the appliances useless. Bumatay added that the city attempted to work around the EPCA by banning gas pipes rather than the appliances themselves. The judge ruled the EPCA "preempts the ordinance's effects on covered products."
Despite being passed in 2019, the city's ban never got to take effect. Berkeley was supposed to implement the building code at the beginning of 2020, but the California Restaurant Association (CRA) took legal action, challenging Berkeley's ability to ban new natural gas lines. The issue went to a lower court in the summer of 2021. The judge presiding over the case ruled in favor of the city, which led to an appeal from the CRA, prompting the recent ruling.
Jot Condie, the President and CEO of the CRA, asserted that federal law trumps local laws. Condie added the city's attempt to ban natural gas lines was an example of overreach and went further than any city has the power to do.
~Here's to Our Liberty!
Copyright 2023, LibertySons.org