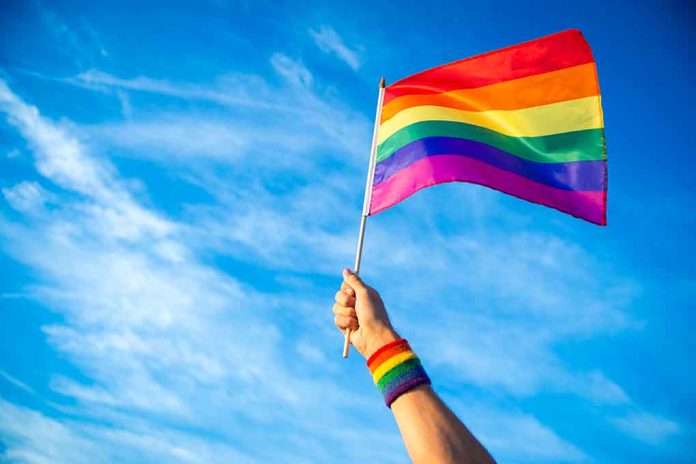 (LibertySons.org) – During the Obama administration in 2013, a civil rights complaint on behalf of a transgender student forced the Arcadia Unified School District to support and facilitate students wishing to transition to the opposite gender. The "experimental lab" allegedly lead to Yaeli Martinez's death by suicide as one of the first students under the new rules. Her mother, Abigail Martinez, told a tearful story about her daughter's suicide at age 19 at the Heritage Foundation "radical gender ideology" event on March 7.
Martinez linked her child's death to the school's LGBTQ agreement to push transgender concepts on students.
'Experimental lab for transgender ideology': Feds accused of complicity in student's suicide | Just The News https://t.co/n6JJYzCefh

— Just the News (@JustTheNews) March 8, 2022
The mom explained that she contacted the school for help because Yaeli showed signs of depression and faced bullying. School officials determined she had gender dysphoria and transitioned her within the system to "Andrew."
Although the mother felt it was just a phase, the school pushed the idea that the student felt like a boy since early childhood and supported the teen when she ran away from home to qualify for state-funding transition treatments.
The mother said her daughter's mental health worsened once she became Andrew, leading her to walk in front of a train to end her life.
Former Department of Health and Human Services civil rights director Roger Severino said the federal settlement essentially created a laboratory for transiting. He called Yaeli a victim of this failed experiment.
~Here's to Our Liberty!
Copyright 2022, LibertySons.org