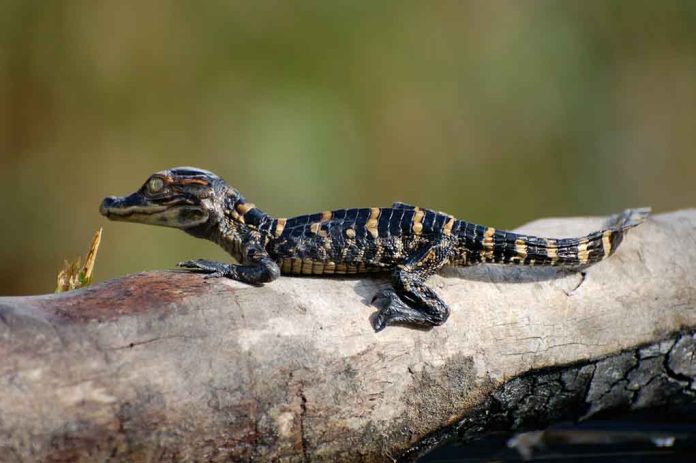 (LibertySons.org) – On April 8, Collier County Sheriff officers recognized the driver of a GMC Sierra truck from previous stops and knew he didn't have a valid license. They pulled him over for a routine stop and discovered much more than they bargained for when they began searching the vehicle. The officers recovered two firearms, syringes full of methamphetamine, and a baby alligator.
Police arrest a 31-year-old Florida man after finding him in possession of a baby alligator, firearms and drugs during a traffic stop, according to a Facebook post by the Collier County Sheriff's Office. https://t.co/1w3rUS45Ue

— NBC News (@NBCNews) April 10, 2022
Officers found one of the weapons in the glove box and the other under the front passenger seat where Michael Marolla was sitting. After searching him, they discovered the drugs. They also found the alligator in a plastic tub in the truck's bed.
Authorities charged Marolla with multiple felony counts, including carrying a concealed weapon, possession of a controlled substance, and possession of narcotic equipment. They did not say whether the driver or other passenger would face any charges.
The Florida Fish and Wildlife Conservation Commission took over the investigation of how the man obtained the baby animal. They note that it is illegal to remove live alligators from the wild without an Alligator Trapping License.
Marolla left jail on April 9 after bonding out. He has a court date on May 2 to face the charges against him.
~Here's to Our Liberty!
Copyright 2022, LibertySons.org