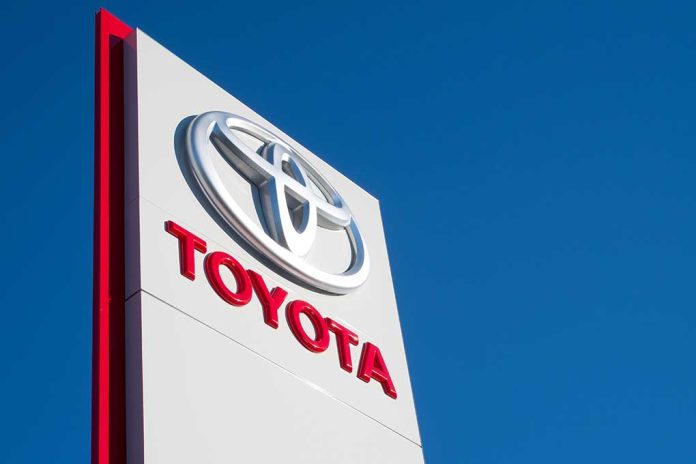 (LibertySons.org) – The coronavirus pandemic has taken a significant toll on the US economy, and the outlook isn't looking good for a quick rebound. The nation's industries have taken a big hit, and the automobile industry is no exception.
On August 19, Toyota announced it would cut production in US facilities by 40% to 60% due to a parts shortage. The automaker has a total of 10 assembly plants scattered across the country.
A #Pandemic-driven parts crunch is forcing #Toyota to cut production by 40% in assembly plants in #Japan and by as much as 60% in North America. https://t.co/XoajpYln7l

— The Epoch Times (@EpochTimes) August 20, 2021
A representative for the company confirmed it was unable to get parts due to the COVID-19 pandemic but did not specify if this is a result of the chip shortage or due to another supply-side issue.
The auto manufacturer continues struggling to remedy the situation, but decreased production is a must at this time. Reducing output at the US factories could result in an estimated loss of 80,000 vehicles in September alone.
On the plus side, the representative said the output reduction should not affect workers' employment status. This outcome is better than what's happening in Japan, where factories will halt operations for September completely.
Other automakers are also making production changes. Ford shut down its Kansas City plant for at least a week starting on August 23, and Volkswagen is also slowing production moving into the fall.
The pandemic had already taken a toll on the automobile industry the last several months, and it appears the hits will keep coming.
~Here's to Our Liberty!
Copyright 2021, LibertySons.org