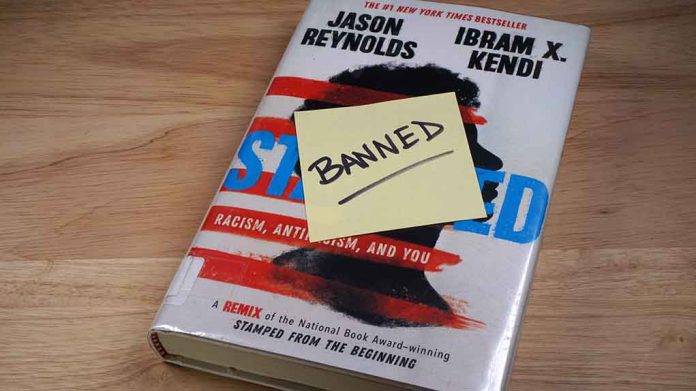 Book Bans Are Cancelled
(LibertySons.org) – Christine Gaiter, a Colorado woman who wanted a group of books she felt was inappropriate put beyond the reach of children, had the request backfire. A group of residents quickly joined the cause and asked for an all-out ban. They felt certain pieces of sexually explicit material did not have a place on the local library's shelves. In a vote on September 13, Wellington Board of Trustees members decided they wouldn't entertain any further requests and, instead, banned the act of banning itself.
Colorado town bans book bans https://t.co/2e0IaoZ0XZ

— TheBlaze (@theblaze) September 18, 2022
Gaiter claimed the current procedures did not account for her Christian beliefs and asked the library to consider that fact when deciding what books to display for public consumption. She asked for special handling of the questionable literature and requested every book go through a review process before going on display.
Feedback from some parents in attendance showed they felt deciding what their children should read should be up to guardians. A concerned citizen said libraries must be able to provide resources without limits, claiming one restriction could lead to more bans for other reasons and easily spiral.
The board voted on the matter almost a month later. Members decided censorship had no place in the library. The institution already incorporates age restrictions on library cards, requiring parental signatures for anyone under 18.
Community members spoke out in favor of the new rule. They were happy there would be no restrictions on reading in the town library and approved of allowing parents to judge what their kids could consume.
Gaiter said she was sad the board failed to "protect the children" and hoped the board would change their minds at a later date.
~Here's to Our Liberty!
Copyright 2022, LibertySons.org