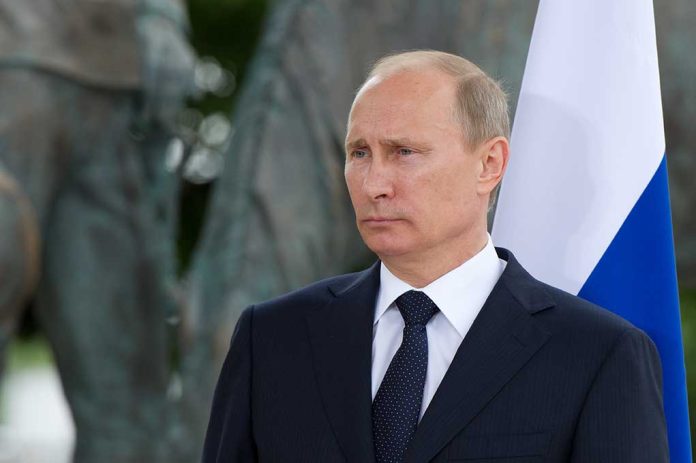 (LibertySons.org) – When Russia moved into Ukraine, by all accounts, Russian President Vladimir Putin assumed it would be an easy fight. He didn't expect such strong Ukrainian opposition and hard-hitting sanctions from Europe and the United States. Now, the European leader's plans to make quick work of taking over the country are quickly fading.
National Guard Chief Viktor Zolotov, a close ally of Putin, spoke at a church on March 13, saying the military operation in Ukraine wasn't proceeding as planned. He commented on the National Guard's website that the progression was slow. He blamed forces in Ukraine hiding among civilians for the lack of progress.
A little over one week since Putin declared war on Ukraine, the Russian campaign is not going as planned.https://t.co/7GqWblhtrq

— Foreign Policy (@ForeignPolicy) March 14, 2022
On March 11, Russia's Defense Minister Sergei Shoigu took a different position, noting everything was going as expected.
It seems Europe and the United States have been accurate in their assessments that Russia isn't having the success it planned to see at this point. Reports say the Kremlin has had far more struggle in its movement toward key cities in Ukraine due to a fierce Ukrainian military resistance.
CIA Director William Burns told the House Intelligence Committee on March 8 that Putin underestimated the military and leadership in Ukraine. He remarked that the financial hit due to sanctions also was an unexpected challenge to the Kremlin. Burns explained Putin is "angry and frustrated," which means he will likely put even more effort into his attacks.
~Here's to Our Liberty!
Copyright 2022, LibertySons.org