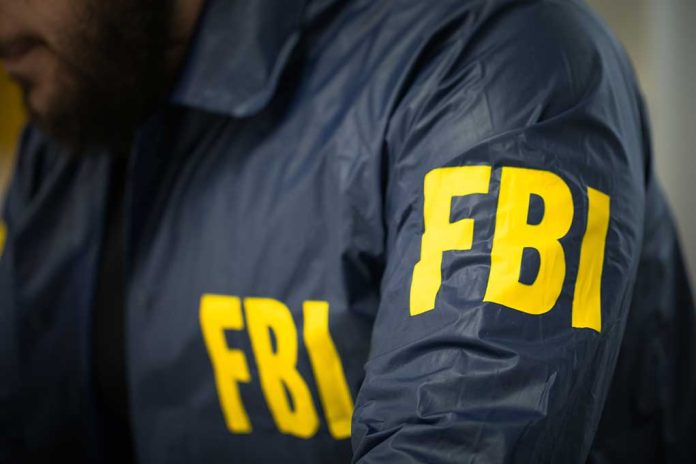 (LibertySons.org) – On October 8, 2020, government officials in Michigan released information about a foiled plot to kidnap Governor Gretchen Whitmer (D). Undercover FBI agents and informants helped take down the alleged extremist group members who were planning and training for the crime.
Six of the accused men face charges in federal court for conspiracy to kidnap. FBI special agent Richard Trask helped ensure the grand jury indicted them and has been the leading spokesperson on the case for the FBI.
He was a central part of taking down the men, but now, he faces his own day in court after an arrest on July 18, 2021, for domestic violence against his wife.
FBI Agent in Whitmer Kidnapping Case Arrested For 'Domestic Incident' with His Wife – Then Released on Bond https://t.co/Ll163UBLDa via @gatewaypundit

— P. A. Ritzer (@PARitzer) July 20, 2021
His arrest only adds to the turmoil surrounding the legal battles in the kidnapping plot case. The defense has made its strategy clear. They will argue the FBI entrapped the men, suppressed evidence, and mishandled the case.
Trask was essential to providing testimony against defendants. He was supposed to be the central FBI figure in their trials, but with his arrest and unknown status at the agency, it looks like things will fall to the other lead investigator, Barry Croft.
Croft has his own worries as defense attorneys have already presented information about him that shows he may not be an ideal witness. They record him talking about causing trouble for the defense, which makes it sounds suspiciously like he was plotting sabotage.
Defense attorneys are likely to see this second arrest as beneficial to their argument that there is simply insufficient solid evidence from reliable witnesses. The court should dismiss the charges against them.
~Here's to Our Liberty!
Copyright 2021, LibertySons.org