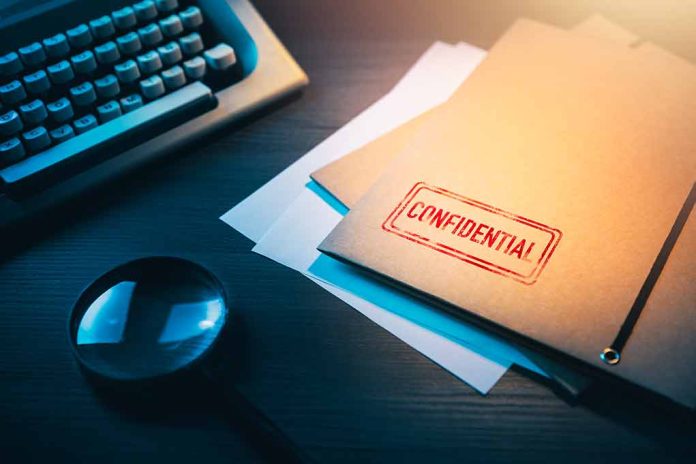 (LibertySons.org) – Four dark money super PACs donated a combined $842 million in expenditures during the 2022 election cycle according to a source that gleaned the information from OpenSecrets. Despite many Democrats calling for an end to dark money in politics, most candidates and the party benefit from dark money donations. In fact, a Fox News exclusive reported that more dark money donations are boosting top Democratic committees this year than before.
Two primary dark money PACs contribute to the Democratic Party: the Senate Majority PAC contributes in association with Senate leader Chuck Schumer (D-NY), and the House Majority PAC aligns with Democratic minority House leader Hakeem Jeffries (D-NY). Republicans have similar funds: the Senate Leadership Fund, associated with Sen. Mitch McConnell (D-KY), the Senate minority leader, and the Congressional Leadership Fund, aligned with House Speaker Kevin McCarthy (R-CA).
So far this year, Majority Forward and House Majority Forward, advocacy groups associated with the Senate Majority PAC and the House Majority PAC, respectively, have directed $8.75 million and $5.5 million into the two super PACs. Compared with election cycles for 2020 and 2022, the more than $14 million in distributions occurred much earlier in the course.
In 2022, Majority Forward sent the Senate Majority PAC only $4.3 million during the same period, while the House Majority Forward made no transfer. During the 2020 cycle, neither group sent money to their associated PACs during the early period. Yet, analysts point out the early contributions could also indicate more money may remain parked in dark money non-profits, awaiting transfer as the election cycle heats up.
In 2021, President Joe Biden advocated for the passage of the DISCLOSE Act, which would have prohibited campaign contributions by foreign nationals and eliminated dark money contributions by requiring that contributors disclose their identities, among other features. Schumer drafted a companion Senate bill, but the House measure never passed the House Ways and Means Committee.
This year, the Future Forward PAC, another dark money group, has raised at least $50 million towards Biden's reelection bid as of July, according to Fox News. Caitlin Sutherland, the executive director of Americans for Public Trust, pointed out the "blatant political hypocrisy" of "millions in dark money," propelling "[t]he same Joe Biden who once said, 'dark money erodes public trust.'"
~Here's to Our Liberty!
Copyright 2023, LibertySons.org