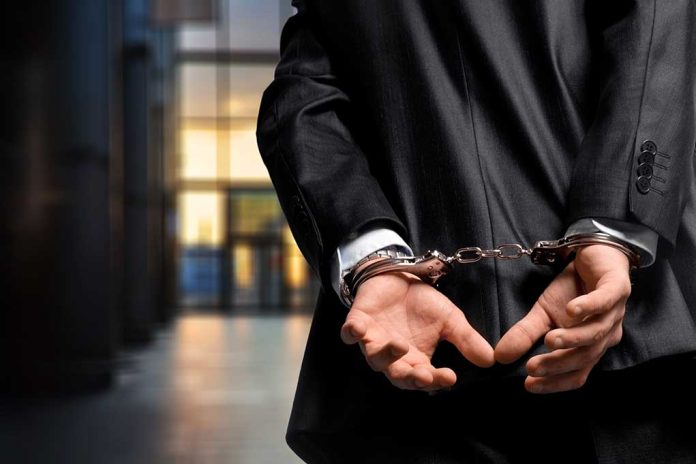 (LibertySons.org) – Americans hold people working in government, especially those in law enforcement, to high standards, expecting exceptional morals, values, and behavior. It can be unsettling when someone in such a position faces allegations of unspeakable crimes.
The Fairfax Police in Virginia arrested 41-year-old Stefan Bieret on October 14 for alleged possession of child pornography. The shocking crime is enough to make headlines, but Bieret works as an assistant to the US House of Representatives sergeant-at-arms, making the situation even more newsworthy.
A House of Representatives staffer was arrested and faces ten felony charges connected to alleged possession of child pornography. https://t.co/y5OtFK5ypO

— Breitbart News (@BreitbartNews) October 19, 2021
A sergeant-at-arms is the primary protocol and law enforcement officer of the House. Bieret is a program manager within this division and has held the position since 2004.
The arrest stems from an investigation of a Dropbox account that allegedly contains images of child sexual abuse. The National Center for Missing and Exploited Children received a notification about the illegal activity, which caught the attention of a group that handles Internet crimes against children. Taskforce members traced the account back to Bieret.
The program manager faces ten felony charges related to the crimes. He's currently in jail, being held without bond after an arraignment on October 14, and will return to court in November. Neither Bieret nor the sergeant-at-arms office responded to comment requests about the situation.
~Here's to Our Liberty!
Copyright 2021, LibertySons.org