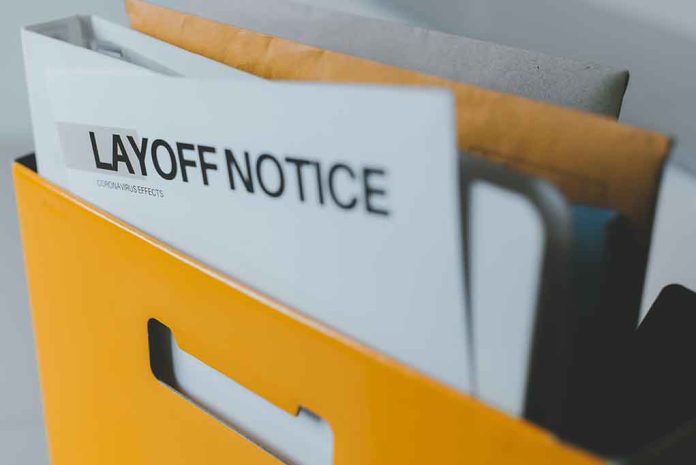 (LibertySons.org) – President Biden seems to be feeling bullish about the state of the economy. He recently claimed his administration has the best job growth figures on record. The reality, though, is that big companies are letting thousands of workers go — and his backers in the tech industry are leading the charge.
Biden tech bubble? Thousands laid off by Big Tech as president brags of 'booming economy' | Just The News https://t.co/nEwTpECIrz

— John Solomon (@jsolomonReports) January 19, 2023
On January 18, Microsoft told the Securities and Exchange Commission (SEC) it was about to cut its workforce by almost 5%, eliminating around 10,000 jobs. That follows a 13% downsizing at Facebook's parent company, Meta, last November, which equaled more than 11,000 jobs cut. Google is letting staff go too, announcing on January 20 that about 12,000 were on the chopping block. Over the last year, tech companies have let go of an estimated 60,000 staff — at least — with CEOs citing the state of the global economy or the need to make their companies leaner and more efficient.
Meanwhile, Biden insists his high-spending policies are helping the US economy. Not only did the president tout job growth numbers, but he also added that consumer prices are slowing down and inflation is now falling.
Unfortunately for Biden, many Americans don't seem to share his optimism. A January 3 poll from Gallup found that about eight in 10 people expect taxes and the deficit to rise in 2023. Inflation might have fallen back slightly from its peak, but prices are still high, and working families are feeling the pinch.
Now, big tech companies are shedding jobs in rapid succession. Monica Crowley, former Assistant Treasury Secretary during the Trump administration, believes the tech sector is "a leading indicator" of where the whole economy is headed. Biden might be optimistic about the US economy looking forward, but if other industries follow the tech giants' lead, there may be trouble ahead.
~Here's to Our Liberty!
Copyright 2023, LibertySons.org