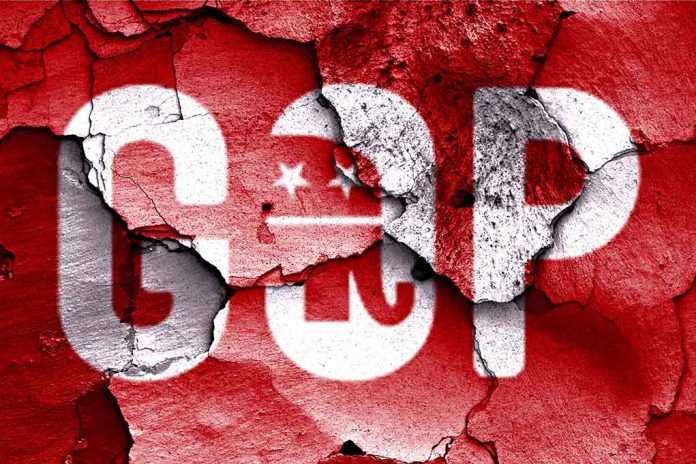 (LibertySons.org) – The New York State Assembly is going through some controversy following the November midterm election results. The issue is with an assemblyman in the Brooklyn district, Lester Chang (R). While there is no doubt he won the seat under incumbent Peter Abbate Jr. (D), who held the office since 1987, there are questions as to whether he met all the requirements to run.
Residency in Question
Democrats control the Assembly and, no doubt, are reeling from Abbate's loss, but they claim there are questions about Chang's residency. They want to block him from taking office because he hasn't lived in Brooklyn long enough.
The State Assembly residency requirement says candidates must live in New York for five years. They must also live in their district for at least 12 months before the election.
Members asked the Judiciary Committee to investigate the matter, and they set a public hearing for December 21.
The Committee Hearing
The committee listened to evidence during the hearing on Chang's residency. The assemblyman admitted he has two residences, but he made a case to prove his Brooklyn address is the one he calls home.
Chang, who grew up in Brooklyn, explained he has an apartment in Manhattan, which had been his principal residence until his wife's death in 2019. At that point, he took over the care of his mother and began the permanent move to Brooklyn. He supplied tax documents, sworn statements, and postmarked mail as evidence. He also noted that he voted in the district in 2021.
Special Counsel Stanley Schlein questioned whether Chang had met the requirements of establishing his home in Brooklyn as a primary residence. He presented evidence that said he did not, including official mail sent to Manhattan. Schlein also noted Chang did not update his address with the Department of Motor Vehicles and Board of Elections in time to meet the residency requirement.
The attorney pointed to another issue concerning where Chang calls home. His Manhattan apartment is a rent-stabilized unit, but to qualify for that perk, it reportedly needs to be a primary residence. That fact also called his living arrangements into question. Despite this, Chang maintained nobody lives in the Manhattan unit.
The Results
The Judiciary Committee drafted a report after the hearing, but it gave no insight into how the Assembly should handle the situation. There was no determination one way or the other on the matter.
Chang was sworn in on January 3, but the Assembly could still keep him from serving. Members will likely make a decision the week of January 9, when they start the new session. The politician promised to fight any attempt to bar him from holding the elected office.
~Here's to Our Liberty!
Copyright 2023, LibertySons.org