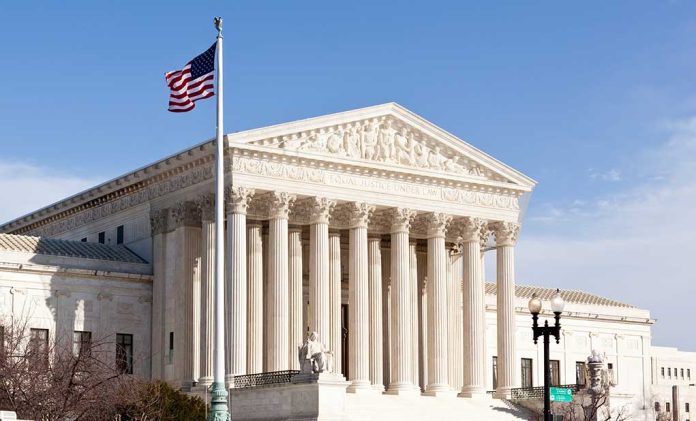 Supreme Court LEAKER Has Yet to Be Discovered
(LibertySons.org) – On May 2, Politico published a leaked document from the US Supreme Court revealing a draft decision in the Dobbs v. Jackson Women's Health Organization case. The outlet said it came from an inside source, which means someone within the Supreme Court broke the rules to provide the information to the publication. Despite the serious nature of the leak, the identity of the person responsible is still unknown.
.@JCNSeverino: "Unfortunately, a failure to identify and punish the culprit will only incentivize future leaks — serving to undermine the functioning of the Court and potentially endanger the justices."https://t.co/wY4V3lIH8j

— Mary Margaret Olohan (@MaryMargOlohan) June 27, 2022
After Politico's piece became public, Chief Justice John Roberts ordered an investigation by the court's marshal to find the culprit. Roberts said the leak was an attempt to impact the integrity of the Court. He further explained confidentiality is essential for all employees and called the leak a "breach of that trust."
The Daily Wire reported it has repeatedly requested status updates on the investigation from the Court but received no replies. Senator Josh Hawley (R-MO) told the outlet on June 27 he was grateful the leak didn't influence the final decision on Dobbs but said it's essential to find out how it happened to ensure other breaches don't occur in the future.
Constitutional Attorney Josh Blackman suggested SCOTUS may be holding onto information about the leaker's identity until the end of the term, or the leaker may reveal themselves. But he also said he doesn't think the high court has any idea who the person is, adding that the court's marshal doesn't have the resources to conduct a proper investigation into the matter.
Judicial Crisis Network President Carrie Severino warned the Supreme Court may be less aggressive in finding the culprit now that the Dobbs decision is public. However, leaving the deed unpunished would be an error in judgment and encourage more incidents in the future.
~Here's to Our Liberty!
Copyright 2022, LibertySons.org