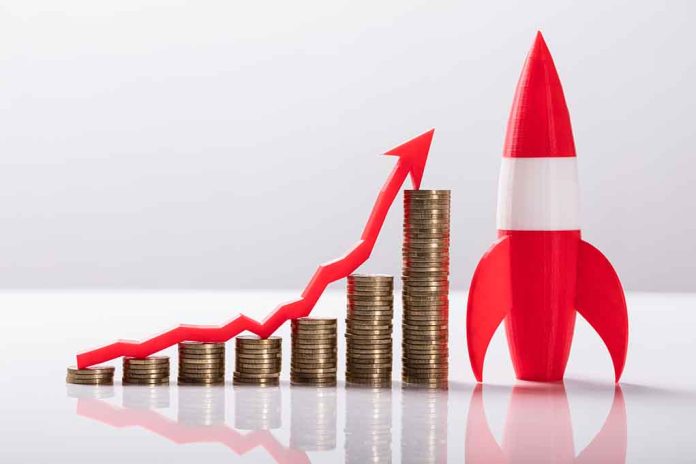 This Book Is Selling Like Hotcakes – Can You Guess Why?
(LibertySons.org) – Salman Rushdie has seen a boom in book sales since surviving a vicious attack on August 12. "The Satanic Verses" is skyrocketing on bestseller lists as people clamor to show support for the injured author. While there is no official statement on the motivation behind the attack, the general consensus is that Hadi Matar targeted Rushdie during the New York event because of the controversial text. The would-be assassin's alleged actions seemed to push the writer more into the spotlight.
Sales of Salaman Rushdie's infamous novel The Satanic Verses have skyrocketed following the horrific attack on the author last week, in a show of strength for free speech over Islamic extremism.https://t.co/puaO2eLo50

— Paul Joseph Watson (@PrisonPlanet) August 18, 2022
On August 14, the book was at number 8 on Amazon's bestseller chart. NBC News reported the title only landed on the list after his attack. The novel also sold out at Barnes & Noble by August 17. Bookstores showed an increase in interest for his other writings too, including "The Stars Did Wander Darkling," "All About Love: New Visions," and "Midnight's Children."
The 1988 release of "The Satanic Verses" brought an order of death from Iran's supreme leader and condemnation from Muslims who felt the book was "blasphemous." Yet, Rushdie experienced a wave of support at that time, as well. Those standing with the author fought for free speech and expression.
The writer had spent many years in hiding due to the threat on his life and had only recently grown comfortable appearing in public. He is recovering from his injuries, but reports say he may have lasting effects and could possibly lose an eye.
~Here's to Our Liberty!
Copyright 2022, LibertySons.org