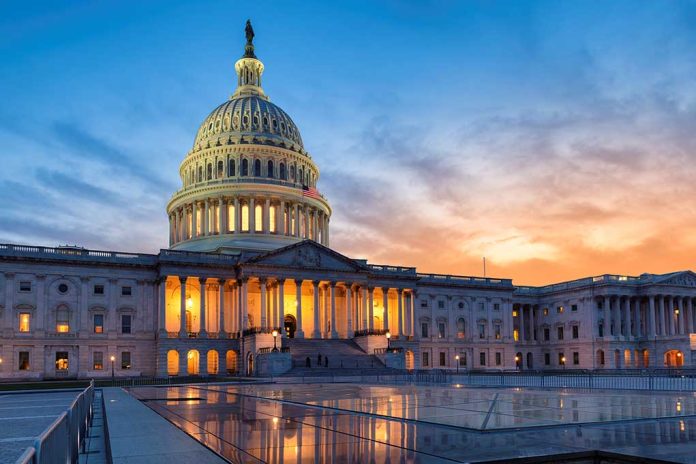 (LibertySons.org) – As the 2022 midterm election season nears, all attention is on who will gain the majority in the Senate. It currently sits at an even 50/50 split with power tilting in Democrats' favor due to the vice president's tie-breaking vote capability.
However, chaos from the 2020 election still hangs in the air. Lawsuits continue working their way through the courts, and one that could turn everything on its head is Daugherty v Raffensperger.
I just posted "The Trojan Horse legal case that could flip the US Senate red. Who is Michael Daugherty? He is the man who fought the Deep State for a decade, and won." on Reddithttps://t.co/7bvFXjz4M2

— Planet Today News (@PlanetTodayNews) May 25, 2021
Daugherty is asking the court to invalidate the 2020 Georgia Senate recall races. Michael Daugherty's argument in the case is that Georgia law states a person cannot cast a valid vote in a runoff election if he or she did not vote in the general election. He's also going after faulty voting machines that failed to properly track votes and opened the door to blatant manipulation.
Daugherty feels this lawsuit is much different from all the others, including those filed by former President Trump's team. He said they had time limits that made it tough to gather evidence, but he has had all the time in the world to put together a solid case based on the law.
As CD Media reported, if Daugherty prevails in this case, it could seriously impact the 2022 election because it could result in a re-running of the Georgia 2020 Senatorial elections. Based on his research, the results would likely be Republicans securing the seats that went to Democrats, thus giving conservatives a leg up going into 2022.
~Here's to Our Liberty!
Copyright 2021, LibertySons.org