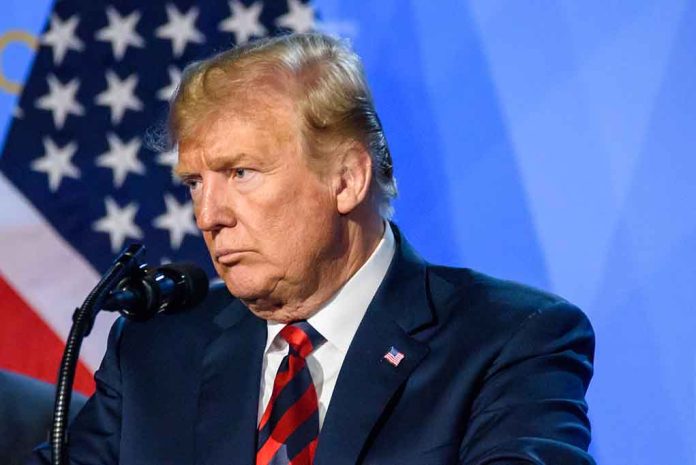 (LibertySons.org) – Despite announcing his 2024 candidacy back in November, former President Donald Trump remains the only Republican gunning for the party's nomination. However, that doesn't mean he has an easy or clear path to the White House. The Koch network hopes to prevent Trump from gaining the GOP nomination.
On February 5, Americans For Prosperity (AFP), a flagship group for Koch, distributed a memo explaining that the organization is preparing to mobilize against the former president. Emily Seidel, the CEO of AFP, said the best path forward for America is to elect a president who will "represent a new chapter" in the nation's history.
AFP's move is the first real opposition Trump has faced from within his party since announcing his candidacy. Many Republicans have reportedly become frustrated with the former president, which Seidel mentions in the memo, writing there were many people distressed over the current political landscape. She added that unlike many people feeling frustration, AFP is in a position to make a difference.
Koch Network Set to Open Its War Chest to Defeat Trump in 2024 After Sitting Out Last Two GOP Primaries https://t.co/caCsEkNkrO

— Mediaite (@Mediaite) February 5, 2023
The memo noted that if Americans want to "elect better people," they first need to find better candidates. AFP urged that to get better candidates — voters need to get involved in the political game sooner and participate in primaries.
The memo declared one of the biggest lessons to be learned from the 2022 midterms was the loudest voice of the party often sets the tone, typically the presidential nominee — an apparent reference to Trump's endorsement of several candidates that failed to deliver control of the Senate to Republicans widened their lead in the House.
AFP hopes to avoid a replay of the 2022 midterms by endorsing a single candidate. The Washington Post reported that a person familiar with the situation says the organization plans to select that candidate by the end of the summer.
~Here's to Our Liberty!
Copyright 2023, LibertySons.org