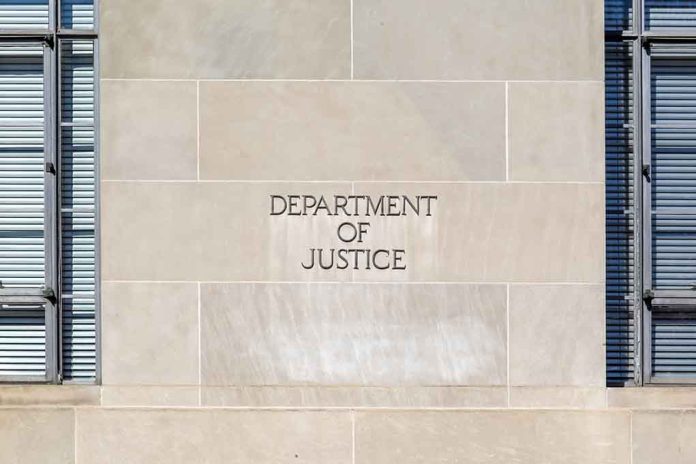 FBI Agents Let Off – DOJ Has a Lot of Explaining to Do
(LibertySons.org) – The sexual abuse scandal involving former USA Gymnastics trainer and doctor Larry Nassar has spawned multiple lawsuits and a criminal case. While the system found Nassar guilty of his crimes, the victims still feel like they haven't received justice due to the way the FBI handled the case. What many want to know is: Why were the assigned agents not punished? Despite internal reviews by the Department of Justice (DOJ), Senator Roger Wicker (R-MS) wants a further look into how federal agents dropped the ball in this case, giving Nassar the chance to continue victimizing girls and women.
Background on the Case
Larry Nassar was the doctor for USA Gymnastics starting in 1996. In 2015, former and current team members came forward to accuse him of sexual assault and abuse during his time there. Over that period, he accumulated up to 330 victims. Nassar received up to 175 years in prison for sexual abuse, possessing child pornography, and other related crimes. He pleaded guilty in 2017.
The FBI became aware of the accusations in August 2015. Still, the two agents handling the case failed to send the information to the appropriate authorities for further investigation, nor did they conduct interviews to continue their investigation into the matter. They essentially allowed Nassar to accumulate more victims because they didn't take the reports seriously.
The DOJ reviewed the actions of the two agents who took the initial reports to determine if they would face charges — not once, but twice. Ultimately, the officials decided not to take legal action against them.
Wicker Requests Details
Wicker sent a letter to US Attorney General Merrick Garland to ask why the two agents aren't facing charges. He noted an agency report showing the agents lied and covered up their mistakes while handling the case.
The senator said the DOJ's decision not to pursue criminal charges against the agents was "egregious" and "inexcusable." He claimed not holding them accountable in this case could deter future sexual abuse victims from coming forward due to fears that law enforcement won't take them seriously.
In his letter, he asked for the DOJ to provide the Senate Commerce Committee with details on how it came to this decision. He requested a confirmation of the total number of abuse victims in the Nassar case, including how many became victims after the initial report to the FBI. Wicker also asked for information about how many times the DOJ has charged people for lying under oath to FBI officers or falsifying evidence.
The Epoch Times requested a comment from the FBI on Wicker's request, which they did not provide. However, the agency has already admitted to the failures of the agents and said they mishandled the case.
~Here's to Our Liberty!
Copyright 2022, LibertySons.org