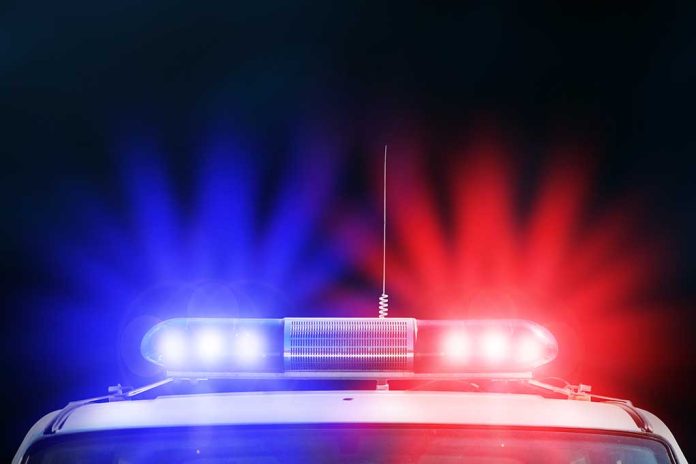 (LibertySons.org) – Law enforcement officers put their lives on the line daily, upholding the law and protecting citizens. But, sadly, all too often, they don't get the respect they deserve for the sacrifices they make.
According to NBC News, the first five months of 2021 resulted in the murder of 37 police officers. The number may appear benign at first glance. However, the total deaths for law enforcement for all of 2020 only reached 46.
One of the fatalities in 2021 was Officer Ella French. On August 7, she and her partner encountered violent resistance during a routine traffic stop in the West Englewood neighborhood of Chicago.
French died on the scene. She was only 29. Her partner, Officer Carlos Yanez Jr., suffered several gunshot wounds, leaving him paralyzed and without the use of one eye. On August 23, hospital officials transferred him to a rehabilitation facility to continue his recovery.
Chicago Police Officer Carlos Yanez Jr., partner of slain cop Ella French, moved to rehab after being paralyzed and losing an eye https://t.co/87B5B4DZ4N

— CBS News (@CBSNews) August 24, 2021
Unfortunately, with violent crime rising this year, increasingly, law enforcement officials face a mounting risk to life and limb. Additionally, police officers also face other dangers like drowning, vehicle accidents due to high-speed chases, and the like. In total, the first six months of 2021 saw an increase in overall deaths of 134.
Modern life cannot exist without the presence of law enforcement officials. It's high time they started receiving the respect and consideration they so richly deserve.
~Here's to Our Liberty!
Copyright 2021, LibertySons.org