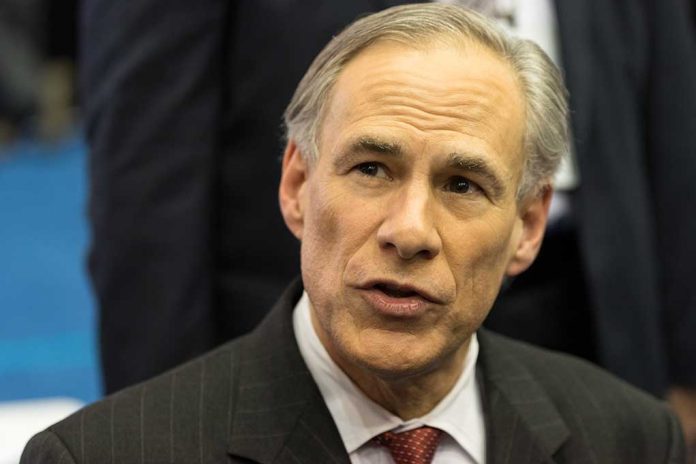 (LibertySons.org) – Texas Governor Greg Abbott created Operation Lone Star to tackle the crisis at the southern border when he felt the Biden administration wasn't doing enough to stem the flow of migrants. His orders included utilizing the Texas National Guard to assist with the apprehension of illegal immigrants committing crimes. Controversial from the start, a new court ruling may now end the initiative.
On January 13, Travis County District Judge Jan Soifer ruled Operation Lone Star "unconstitutional" and demanded it come to an end. The judge specifically targeted the process of arresting people crossing the border illegally for trespassing, which now opens the door for anyone taken into custody under the initiative to file a lawsuit.
Texas' "Operation Lone Star" allows local and state authorities, rather than just federal officials, to arrest people they suspect are migrants.

A court ruled it "unconstitutional," but some state officials are defying the ruling.@simplyzinhle has more. pic.twitter.com/iGJtYo1Twq

— Top Story with Tom Llamas (@TopStoryNBC) January 26, 2022
The case before Judge Soifer involved Jesus Alberto Guzman Curipoma. He entered the country illegally, and immediately officials took him into custody for misdemeanor trespassing. His attorney argued the arrest violates the Constitution's supremacy clause. Democratic Party leaders have criticized Operation Lone Star from the beginning, saying it interfered with federal immigration enforcement.
After her ruling, it appears Judge Sofier agrees with this assessment, but Kinney County Attorney Brent Smith filed an appeal of the order in hopes of reversing it. The situation leaves the initiative in a precarious place where its future is unclear.
~Here's to Our Liberty!
Copyright 2022, LibertySons.org