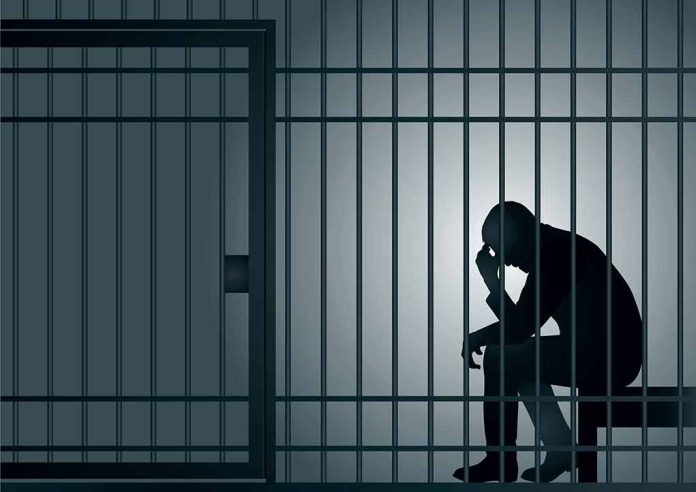 (LibertySons.org) – On the eve of election day, one candidate for the Granville, Texas, city council received an official visit from plainclothes officers and state troopers, effectively ending his political run for office. Law enforcement officials arrested Republican candidate Brad Benson on November 6 after searching his home.
The Hood County District Attorney's office charged Benson with two felony counts of possession of child pornography. The Hood County Sheriff held Benson in custody pending a $200,000 bond, according to a county bond report. Investigators with the county's Child Exploitation Unit assisted in the search at Benson's home and his arrest.
The arrest came as a shock to the community. Benson has served as a long-time Granbury volunteer firefighter, member of the Airport Advisory Board, and businessman. In campaign materials, he described himself as a gay man following fiscally and ideologically conservative values. He also claimed he and his partner were active members of the Stonewater Church.
The Hood County Republican Party released a statement through social media late Monday, unanimously withdrawing their support and endorsement of Benson based on the allegations. The organization stated that if courts find the allegations true, the justice system should deliver "swift and severe" punishment for the crimes.
Charles Beard, one of the candidates Benson faced in the November 7 election, posted a public prayer on social media, praying for the victims of Benson's alleged crimes and Benson's family. On October 17, he wrote a cryptic accusation alleging he had video "proof" that Benson had misrepresented himself.
Alex Wolf, a candidate for another city council position, also spoke out on social media. He called the alleged crimes "despicable and reprehensible" if confirmed. He also asked the community to pray for and "protect all children everywhere."
Rhonda Rogers Williams was another city council candidate who posted a statement about Benson's arrest. She said the nature of the alleged crimes made her sick to her stomach and infuriated her. She went on to explain that part of her reason for running for the council was to protect the city's children.
The DA's office said the case investigation remained open. Both Benson and Beard lost their council position election bids to Gary "Skip" Overdier. Wolf and Rogers Williams also lost their bids.
~Here's to Our Liberty!
Copyright 2023, LibertySons.org