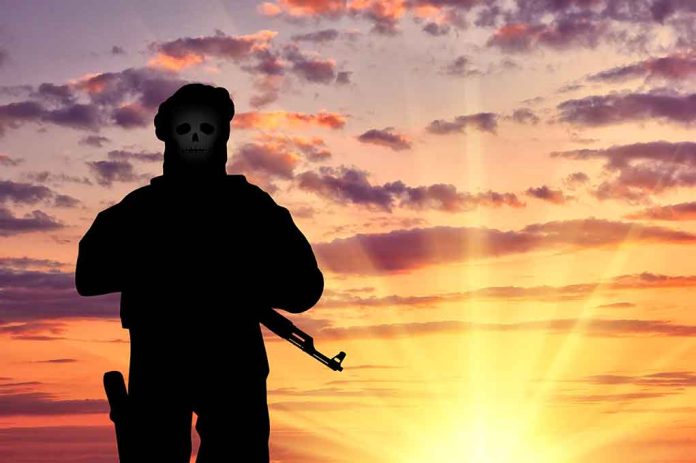 (LibertySons.org) – Darren King, the good Samaritan who confronted the alleged murderer of Member of Parliament (MP) Sir David Amess in Essex on October 15, 2021, testified before the court about his interactions with terrorist Ali Harbi Ali. King explained he was aware of how dangerous the man was when he rushed into the Belfairs Methodist Church in response to the attack. Despite the threat, King tried to calm Ali in an attempt to reach and aid Amess.
The hero reported a chilling account of the killer's demeanor during the interaction with a look of "self-satisfaction" on his face.
Witness says terrorist Ali Harbi had a look of "self-satisfaction" moments after killing UK MP Sir David Amess last Oct 15: accused denies murder and preparing acts of terrorism https://t.co/zH2am9TTJ3

— Phil Gurski (@borealissaves) March 24, 2022
King testified that Ali claimed he wanted to be a martyr. The Good Samaritan said he told the man he wouldn't be a hero and would simply be dead. Ali added that he wanted the police to kill him, but King explained they don't do that much in Britain.
Ali's motivations were revenge over foreign policies. He claimed he stabbed Amess because of the bombings in Syria and the Iraq war. Ali told King the MPs voted to bomb, and innocent people lost their lives because of that decision.
Besides King's testimony, the court also heard how Amess had planned the meeting at the church to be more accessible to constituents. The MP prepared by bringing coffee and cakes to the event. Amess had served in the British Parliament since 1983.
~Here's to Our Liberty!
Copyright 2022, LibertySons.org