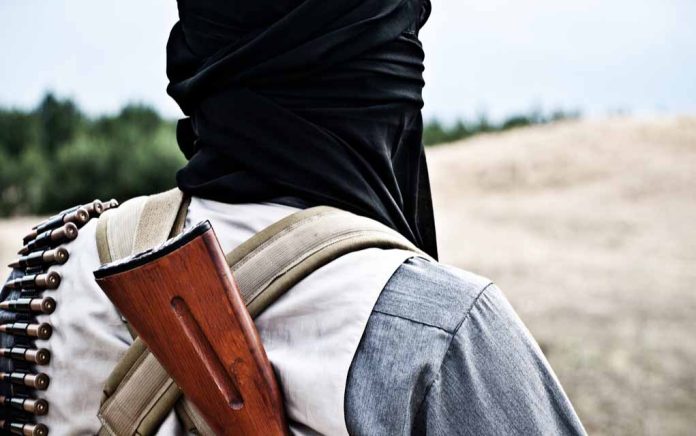 (LibertySons.org) – It's no secret that our southern border is wide open to illegal immigrants, gang members, and drugs. The Biden administration's failure to maintain security has put Americans at risk from foreign criminals. However, there's an even greater danger growing on the border. The number of terrorist suspects detained trying to enter the US is rocketing.
In 2020, US Customs and Border Patrol (CBP) arrested three people at the border whose names appeared on the terrorism watch list. In 2021 that number jumped to 15, and in 2022 it hit 98. Now, barely three weeks into 2023, CBP has already detained 38 suspected terrorists after they tried to enter the country. For comparison, during former President Trump's four years in office, border agents only arrested 11 terror suspects at the border.
Terror Watch List Arrests At Southern Border Soar Under Biden Administration https://t.co/iSCKI8mLbj

— Daily Wire News (@DailyWireNews) January 22, 2023
Of course, suspected terrorists detained by CBP aren't actually going to make it into the US because they've been captured; the real problem is that, under the Biden administration, the number of border crossers who aren't detained has ballooned.
Border agents aren't sure how many "got aways" there are –- migrants who manage to evade patrols and cross into the US –- but they do know it's rising. Since Biden took office, CBP estimates at least 1.2 million illegals have managed to cross the border without being caught, and nobody knows how many of them were on the terror watch list.
Now, halfway through Biden's term in office, the situation at the Mexican border is worse than ever. Last December, CBP logged 251,487 encounters with migrants, the highest monthly total ever recorded. It was also the tenth consecutive month with over 200,000 encounters.
Southern states are rapidly running out of patience. In December, Representative Pat Fallon (R-TX) filed articles of impeachment against Homeland Security Secretary Alejandro Mayorkas, alleging that his policies have "undermined law enforcement activities at our southern border." Going by CBP's figures, that isn't just costing the US money and fueling crime; it's putting everyone at risk of falling victim to a terrorist attack.
~Here's to Our Liberty!
Copyright 2023, LibertySons.org