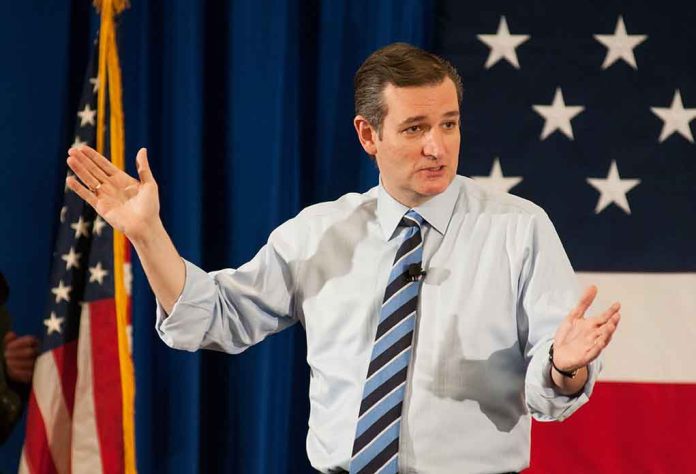 (LibertySons.org) – During a live recording of "The Verdict with Ted Cruz" at Yale University on April 12, Senator Ted Cruz (R-TX) went after Disney. The company has recently been in the news for its opposition to the new law in Florida that bans discussing gender identity and sexual orientation to students from kindergarten to third grade. Cruz said Disney is on the verge of including sexual content in its videos.
Ted Cruz mocked over Disney remarks about Mickey Mouse "going at it" https://t.co/rf3keDjoWc

— Newsweek (@Newsweek) April 20, 2022
He suggested that the company might pair up Mickey and Pluto for sex scenes. He said radicals on the Left are pushing this type of content, and with the path the company is on, he wouldn't be surprised if it conceded. He said parents can't trust Disney to provide wholesome content anymore.
The response to his comments included a lot of mocking on Twitter. The Lincoln Project simply questioned his thought process.
Ted Cruz has some …odd thoughts. https://t.co/pxNqZxCGQt

— The Lincoln Project (@ProjectLincoln) April 19, 2022
Kevin M Kruse, Princeton University historian, tweeted jokes about this being some type of sexual fantasy of the senator.
Look, all we parents want is to have a safe space on Twitter without having to hear Ted Cruz's creepy fantasies about Disney characters committing bestiality, but he keeps cramming it down our throats.

— Kevin M. Kruse (@KevinMKruse) April 19, 2022
Others accused his comments of being homophobic, while some said he was going far-right in the campaign against Disney.
Newsweek requested a comment from the senator but had no reply as of press time on April 20.
~Here's to Our Liberty!
Copyright 2022, LibertySons.org