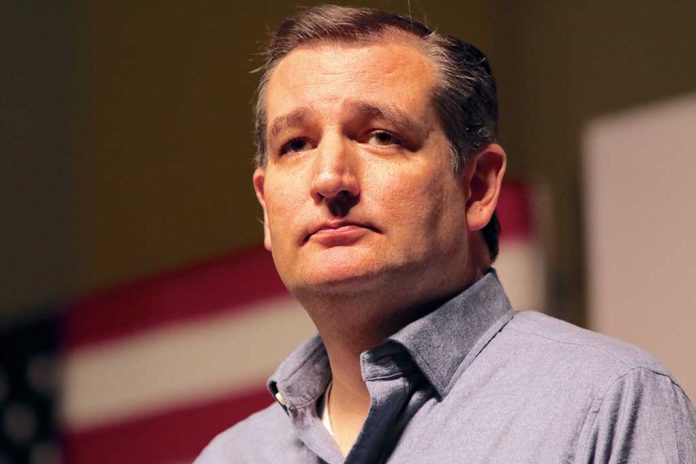 (LibertySons.org) – Houston police and fire personnel responded to a call on the evening of December 6 at the River Oaks neighborhood home of Senator Ted Cruz (R-TX). Reports of a teenager with self-inflicted knife wounds to the arms surfaced, but authorities would not confirm the identity of the injured individual. Later, a spokesperson for the family revealed it was one of Cruz's daughters, explaining it was a private matter and indicating the girl was doing fine.
Sending thoughts and prayers, as we all do when children are involved…

Ted Cruz's daughter "okay" after self-inflicted stab wounds at Texas home https://t.co/6nJS3PyDH2

— DJ (@DJ2315) December 8, 2022
Emergency personnel took the teen to the hospital for treatment, but it remains unclear which daughter it was. Senator Cruz has two children. His oldest is 14-year-old Caroline Cruz, who has posted various videos on TikTok talking about life as the child of a congressional member. She also revealed she identifies as bisexual. His other daughter is 12-year-old, Catherine Cruz.
The situation elicited caring reactions filled with concern for the child and became a point where political affiliation or opinions about the senator didn't matter. Representative Joaquin Castro (D-TX) implored people to have "grace" and compassion when speaking about the Cruz family. Gun control advocate Fred Guttenberg expressed good wishes toward the legislator and his loved ones.
The senator was not at home when the incident occurred. He was working in Washington.
~Here's to Our Liberty!
Copyright 2022, LibertySons.org