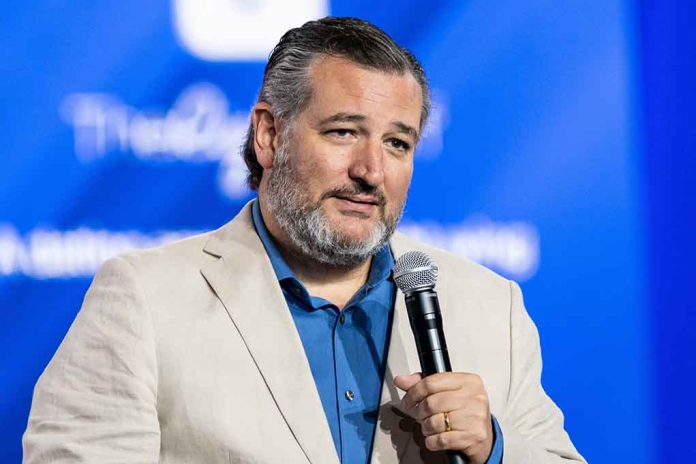 (LibertySons.org) – After months of negotiations with the National Archives and Records Administration (NARA), the FBI served a search warrant on former President Donald Trump's Mar-a-Lago estate, reportedly resulting in the seizure of more than 300 classified documents. In a twist that many observers characterize as ironic, in November, President Joe Biden's personal attorneys found classified documents among papers he collected while serving as vice president under former President Barack Obama. After more documents surfaced, Sen. Ted Cruz (R-TX) raised alarms, calling on agents to search more Biden properties.
On Friday, January 20, Biden voluntarily submitted his Wilmington, Delaware, home to a 13-hour FBI search for classified documents, according to Bob Bauer, one of the president's attorneys. So far, attorneys or agents have found classified records in the president's former private office at the Penn Biden Center and in his garage and study at the Wilmington home on at least two occasions before the FBI search.
Ted Cruz Calls On Federal Investigators To Search New Location For Biden Classified Documents https://t.co/zdGfta2pwz pic.twitter.com/bgkFXUUGD7

— Daily Wire News (@DailyWireNews) January 24, 2023
Sen. Cruz relayed that at least some of the classified papers found in Biden's possession date back to his time in the Senate. In light of that fact, Cruz argued the DOJ must search all the files Biden donated to the University of Delaware from his senatorial tenure, more than 1850 boxes, for classified documents. Cruz pointed out the university likely hasn't stored the records in a sensitive compartmented information facility (SCIF), the minimum requirement to secure classified documents if they exist in the inventory.
How many classified documents are in Joe Biden's Senate papers at the University of Delaware?

It's time for the DOJ to investigate.

More on #Verdict:https://t.co/oY0Q4xHkJA

— Ted Cruz (@tedcruz) January 24, 2023
Additionally, Cruz called on the agency to search Hunter Biden's home and business because he had access to the documents in 2017 when he lived at the Wilmington home for a brief period during his divorce proceedings. The Texas senator also suggested searching the president's Rehoboth, Delaware, beach house.
Despite Sen. Cruz's calls to action, the decisions sit squarely with special counsel Robert Hur. On January 12, Attorney General Merrick Garland appointed him to investigate how the classified documents came into Biden's possession and their subsequent handling based on recommendations from US Attorney John Lausch. The New York Post reported the DOJ is considering expanding searches to other locations associated with President Biden.
~Here's to Our Liberty!
Copyright 2023, LibertySons.org