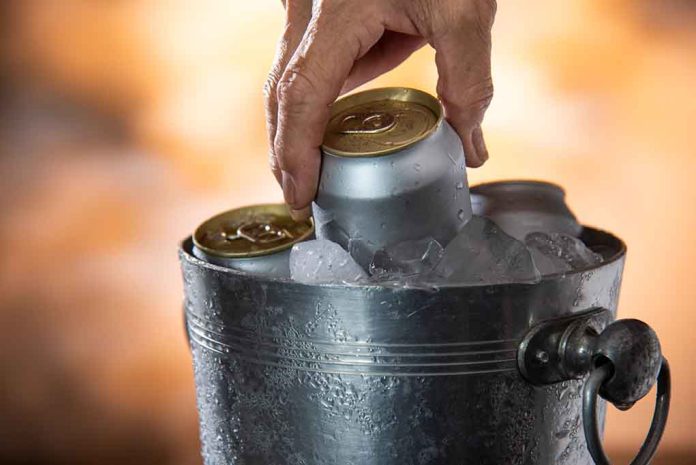 Man Who Threw Beer at Ted Cruz Says He Wanted Him to "Chug It"
(LibertySons.org) – Joseph Arcidiacono faces aggravated assault charges for throwing two full cans of alcohol at Senator Ted Cruz (R-TX). The incident occurred on November 7, during a parade celebrating the Houston Astros' win in the World Series. A witness captured it on video. The Houston Police Department tweeted about the act, noting they arrested the suspect without issue.
HPD made one arrest during today's victory parade. A male, 33, threw a beer can at U.S. Senator Ted Cruz as the Senator was on a float in the 2400 block of Smith St. The beer can struck the Senator in the chest/neck area. The Senator did not require medical attention.
1/2

— Houston Police (@houstonpolice) November 7, 2022
In a statement on Twitter, through the Stradley Law Firm, Arcidiacono explained the situation was a misunderstanding. He had no political motivation to harm the senator and only meant to follow a fun tradition of tossing cans at players. He denounced political violence and admitted he didn't even realize how his actions might come across until it was too late.
Astros fan jailed for hurling beer at Ted Cruz wanted senator to chug it https://t.co/gEc0IhWZFQ pic.twitter.com/9hHX6TV3UU

— Newsweek (@Newsweek) November 10, 2022
Cruz spoke about the incident on the November 9 episode of his podcast, "Verdict with Ted Cruz." Near the end of the program, he explained some liberal protestors were at the parade expressing unhappiness when the guy threw the drinks at him. He noted one can missed him completely, and he knocked the other away with his arm. The senator stated he wasn't injured at all.
He also referred to his social media post thanking the police for doing a wonderful job. Cruz declared he was glad the guy didn't have a good arm because the assault could have hurt him badly.
~Here's to Our Liberty!
Copyright 2022, LibertySons.org